The Maine Forestry Museum collection consists of hundreds of artifacts, tools, equipment and heavy machinery from regional logging operations. View 19 original oil paintings by Alden Grant depicting logging camp life in the early 1900's. Plus, experience miles of hiking trails on our grounds!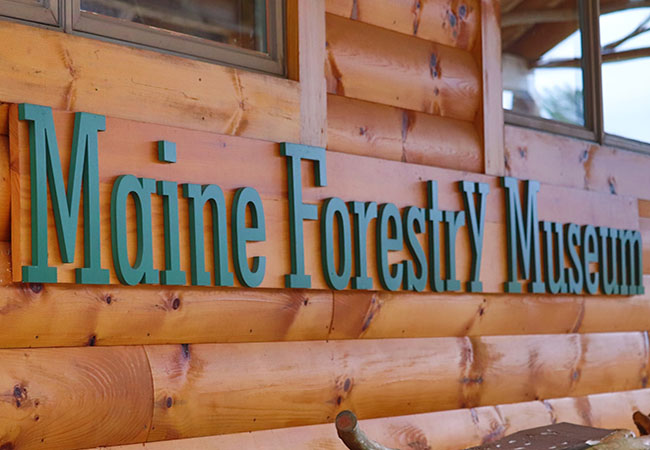 Hours & Admission
Directions & Map
Trails & Map
Covid Policy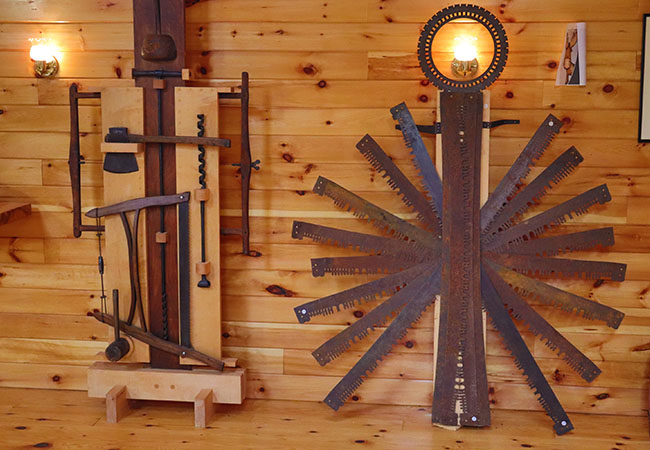 Logging in the Maine Woods
Logging Equipment, Tools & Machinery
Maine Forestry Service 
Penobscot Nation Artifacts 
Donations help to keep our doors open to share the history found in our Maine woods!
Donations of any amount are gratefully appreciated.
Maine Forestry Museum is a non-profit, 501(c)(3) organization.
Your donation may be tax deductible. Please consult your tax advisor to determine deductibility of your donation.
Memberships are a great way to support the Museum! Benefits include a 10% discount on gift shop items and free entry for your family and friends into the Museum.
Individual Membership – $20
Family Membership – $35
Sustaining Membership – $100
Lifetime Membership – $500
We'll add you to our mailing list for our e-newsletter to keep you up to date with "What's Going On" at the Maine Forestry Museum!