Maine Forestry Museum Hall of Fame
Hall of Fame Criteria
Individuals, families, or organizations are recognized for their significant contributions and achievements in the field of forestry.
Contributions can include advancements in forestry research, education, conservation, logging, policy making or sustainable forest management.
Impact on the forestry industry and commitment of promoting the well being of forests and natural resources are key factors considered for induction.
2023 Hall of Fame Inductee
Tim Martin, of Freeman Township, grew up in the culture of logging. He spent summers in the Ken Ames logging camps in Lang Town at the foot of East Kennebago Mountain. He was taught to drive a skidder at 8 years old by his father Rodney Martin and uncle Greg Adams. At 12 years old he stump cut firewood with his grandfather, Bud Adams. At 15, he was plowing woods roads and servicing equipment for GCA Logging. He took the Forestry and Wood Harvesting course at Foster Tech and graduated from Mt. Blue High School in 1992.
Tim has worked as both a conventional and mechanical logger for GCA, Rangeley Logging, Timber Express and Mark Beauregard. Since 2006, he has worked mainly operating a wood processor. He currently works for GCA Logging. GCA President Aaron Adams said of Tim that he can put him in any job and not have to worry about him. "He knows what to do and how to do it well."
Tim is married to Amy and they have two adult children, Makayla and Michael. For fun, he often cuts wood on the weekends with his cable skidder, around twenty loads per year.
The Maine Forestry Museum is pleased to acknowledge Tim as a member of the Maine Forestry Museum Hall of Fame.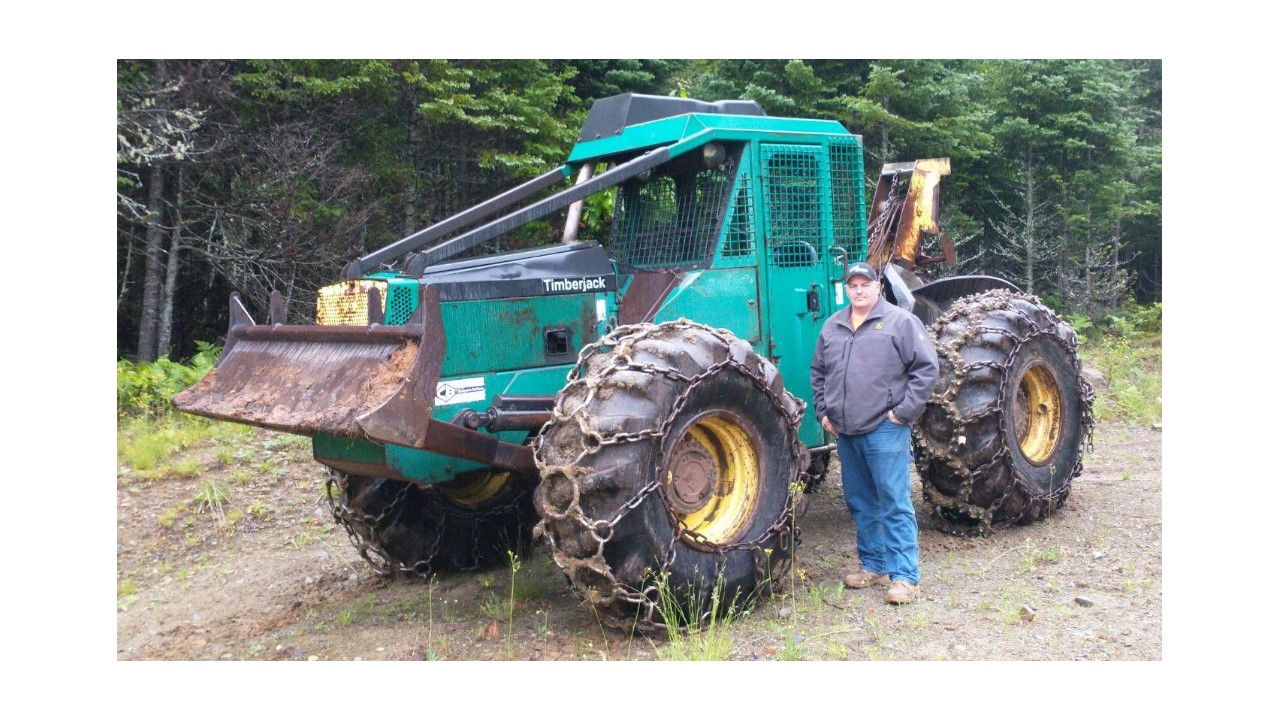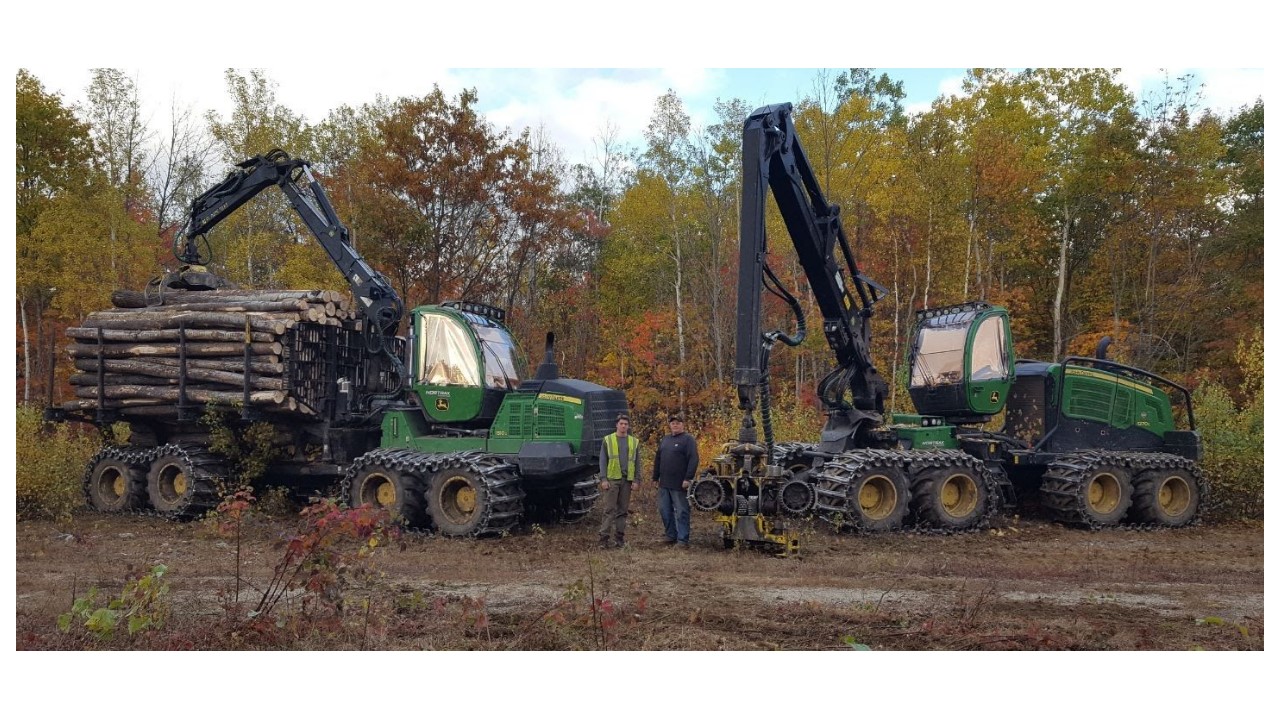 2023 Hall of Fame Inductees
GCA Logging and the Adams family are joining the Forestry Hall of Fame.  Logging since 1978, late owner Gregory Adams learned the trade of cutting wood from his father while growing up in rural Western Maine. Greg graduated from Mt. Blue High School in Farmington in 1978 and began harvesting wood the day after graduation.  Eventually he was able to buy his first piece of equipment, a Timberjack 225 skidder.
Ten years later, GCA Logging was founded in Avon by Gregory Adams and Andrea Adams. Incorporated in 1987, GCA began with 5 employees. Since then, the company has grown to employ almost 50 people. Today, GCA Logging, Inc. is one of the largest logging operations in Franklin County, using both cut to length and whole tree systems, as well as road building, excavation and land clearing. In 2017, son Aaron Adams shifted into the role of president of GCA Logging, Inc.
GCA has worked on all major landowners in and around Franklin County and numerous smaller landowners. They worked on Franklin Memorial Hospital property and recently the major expansion of ski trails and real estate development at Sugarloaf."They receive high praise from the foresters they work with," reads the Maine  Forestry Museum nomination. "One forester noted that GCA had completed two complicatedand difficult  harvesting projects on time and with extreme professionalism. Thef oresters valued working with GCA for  Aaron's "can-do" attitude and cooperation with the forester's goals.
All GCA employees are praised by the foresters for their professionalism and pride in their work. Neighboring landowners have even mentioned how courteous the GCA crew were when they were operating on their local
roads."
Andrea Adams has the distinction of being the fifth woman to be inducted into the Hall of Fame. In 2021, Patti Cormier, Mary Dunham, Sarah Medina and Trisha Quinn were the first four.
"GCA Logging is a true family business. It has been often noted that Andrea Adams, who was there at the start, is the glue that holds the operation together with strict attention to detail and years of knowledge about all aspects of the business. Andrea noted that many of their employees have been with GCA for over 15 and 20 years and they are like family.
As for her own family, sons Aaron and Josh grew up in the office business. They were in the office with Andrea or out plowing woods roads at night in a pickup, one with Greg and one with Andrea. They would do their homework in the truck and then sleep in a sleeping bag and their parents would get them back in time to go to school. Andrea mentioned that at times during high school the boys would have to leave school to go run equipment in the woods if an employee was out sick or for some other reason. Today Aaron's wife, Nikki, works in the GCA office several days a week with their three children."
"The Maine Forestry Museum is pleased to acknowledge Greg, Andrea and Aaron Adams as members of the Maine Forestry Museum Hall of Fame. Our hats are off to all GCA employees and their families for setting a high standard in sustainable forestry practices."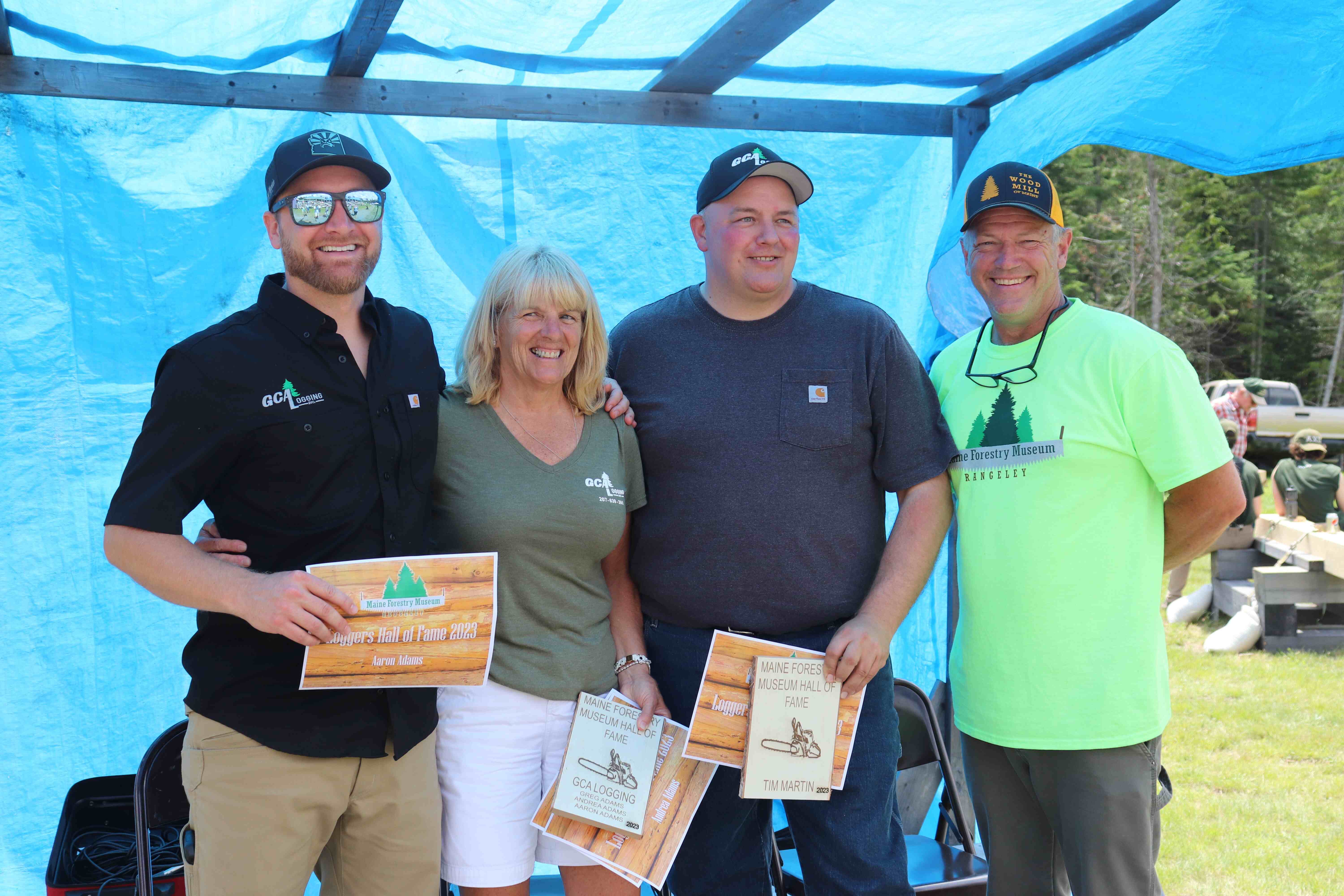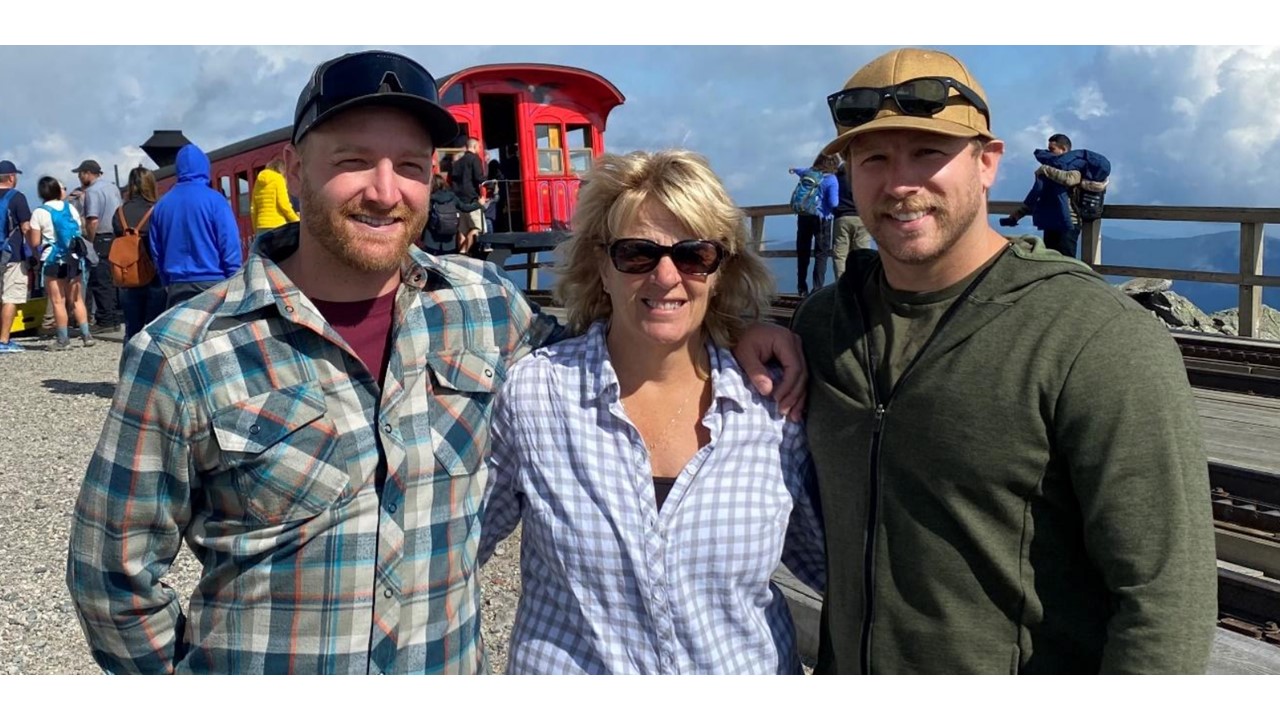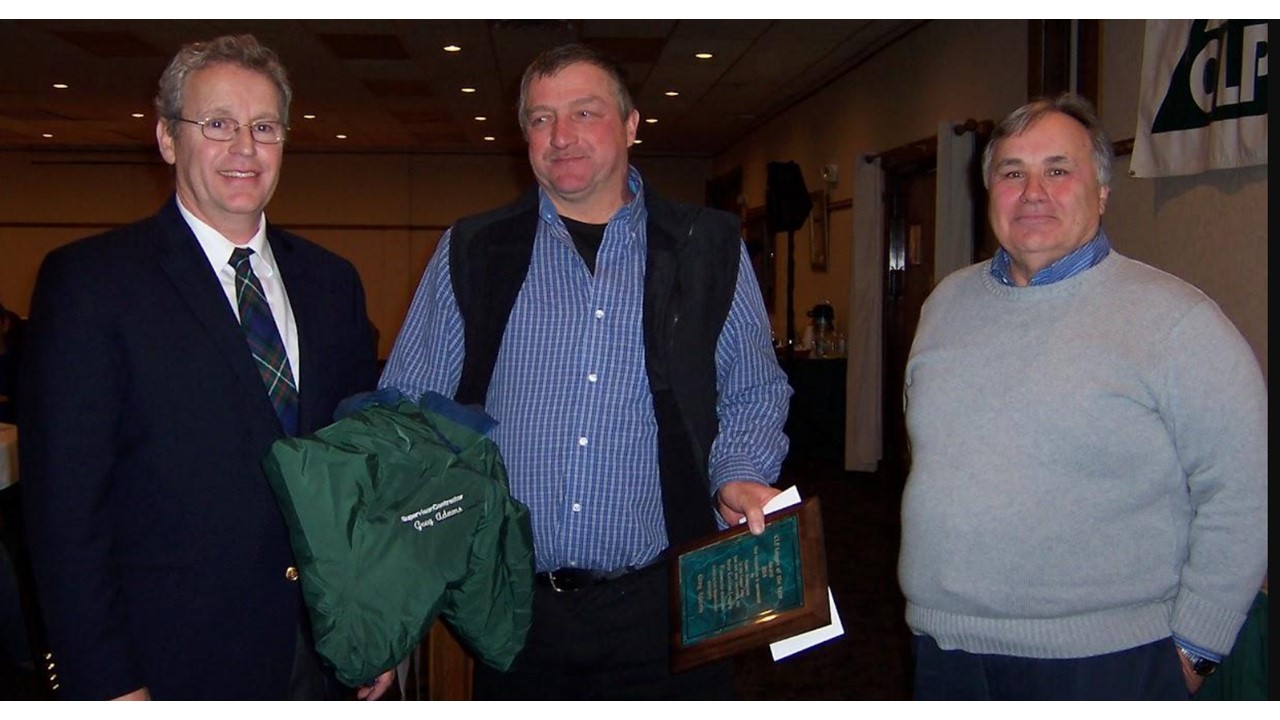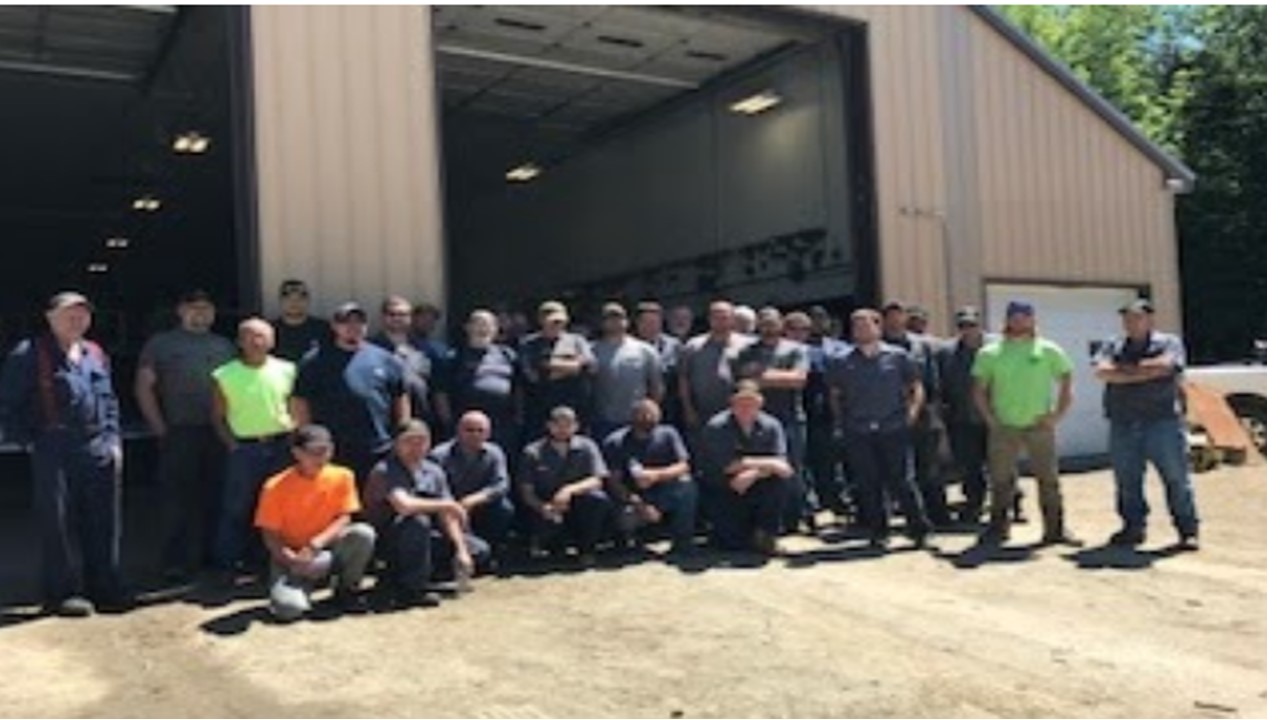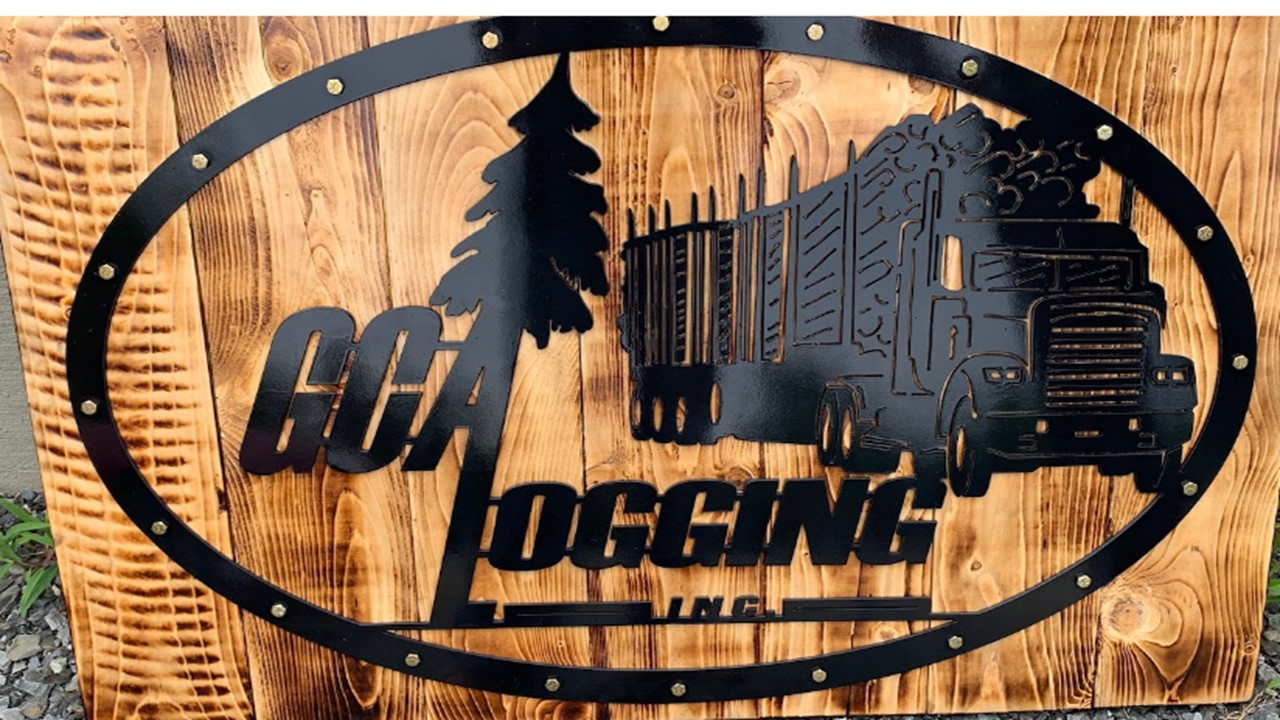 2022 Hall of Fame Inductees
Three generations of one loggers from one family actively working together is a rare and special thing. So it is with pleasure that Maine Forestry Museum welcomes the White family into our Hall of Fame.  Nathan White may possibly be the youngest logger to get this honor yet. Recognizing that the future of the forest products industry relies on young people with the desire to take it on and tipping our hard hat to a 3rd generation team sharing their hard work and knowledge, we welcome him too!
WHITE FAMILY – DENNIS, DEREK AND NATHAN WHITE
The White family of Phillips has the distinction of three generations of loggers who work together every day. Dennis White, his son Derek, and grandson Nathan work together. Derek and Nathan are conventional chain saw and skidder loggers and Dennis runs the crane and slashes their wood. In addition to logging, the Whites have their own sawmill.
Dennis White bought his first skidder in 1976 and worked alongside his father-in-law, Richard Bredeau. He worked for himself on stumpage lots and for other contractors. His sons Derek and Daren both helped their father from the time they could reach the pedals on the skidder.
In 1997, Derek bought his first skidder from his father. Dennis then went to trucking wood for a long time, including Derek's. Dennis drove his own truck as well as for Bob Thorndike, Floyd Norton, Mark Beauregard and Rob Elliot.
Nathan grew up helping his father in the woods and riding in the log truck with his grandfather. Following his roots, Nathan bought his own skidder in 2020 and went to work beside his father.
The White family is at home in the woods, working together and recreating together on their time off.
Besides two sons, Dennis and Janet White have a daughter, Dene Stevens. Derek and his wife Laura also have a daughter, Lindsey.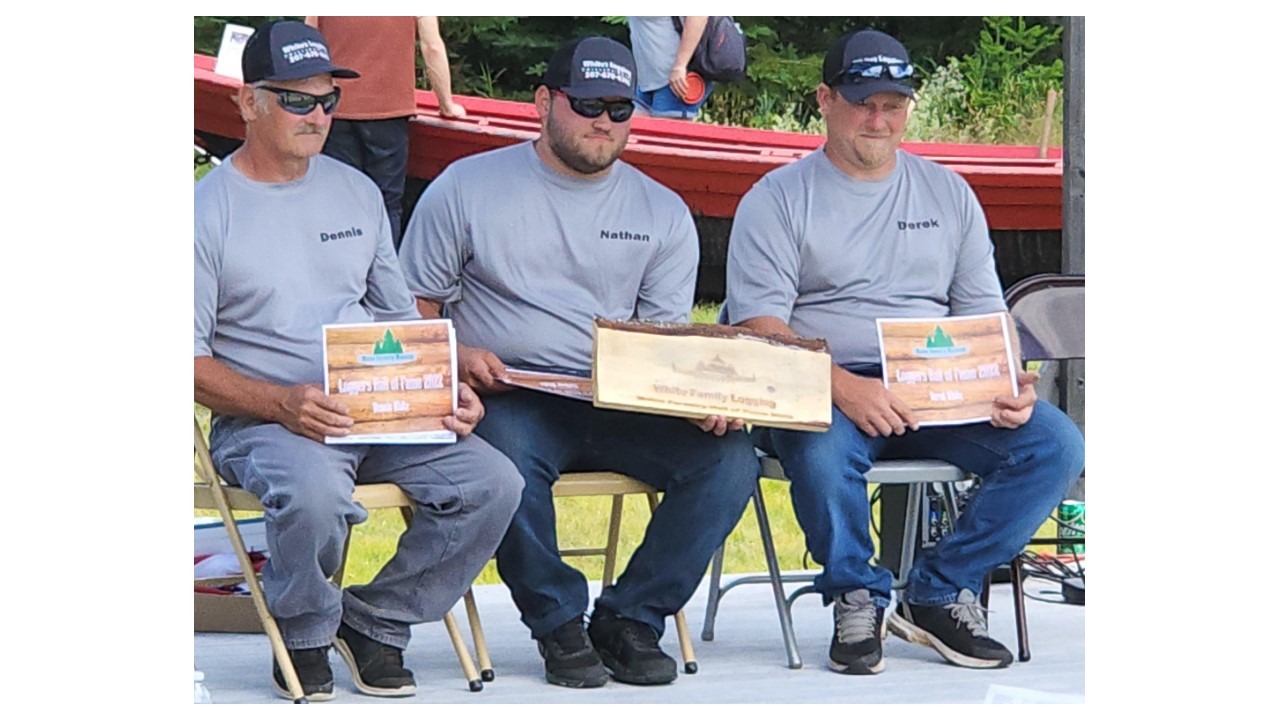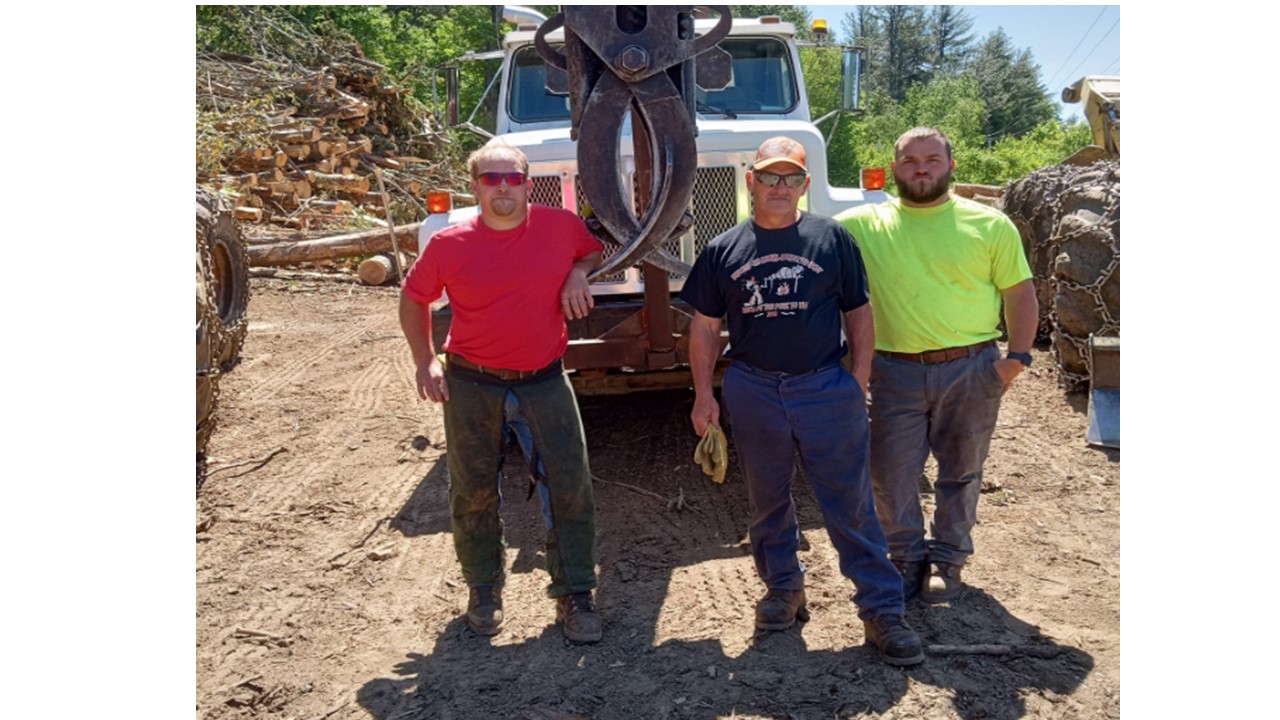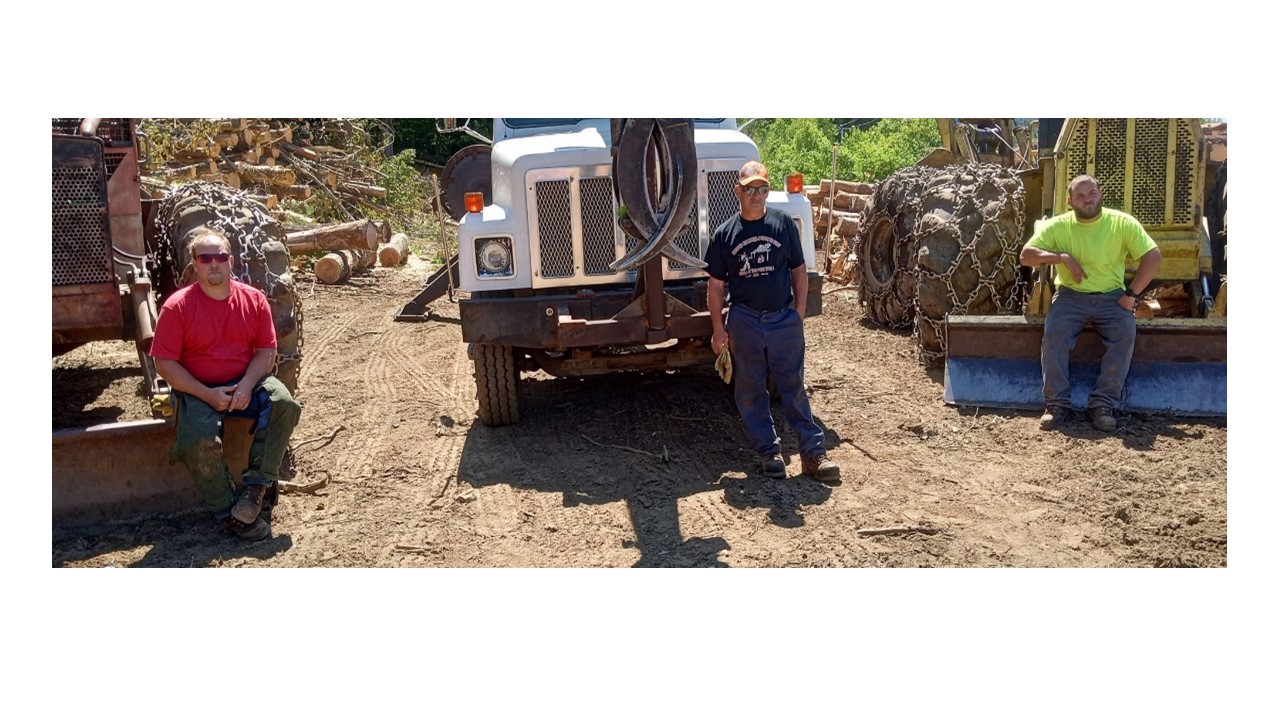 2022 Hall of Fame Inductee
Wayne Durrell was a true Maine woodsman. Raised on the family farm in Freeman, he attended Strong schools before joining the Navy at 17. His Navy duty station was in Newfoundland where he met and married his wife Angela. Wayne and Angela settled in Strong, where they raised five children, who he successfully provided for by logging with a chain saw and skidder.
All four of his sons, Deano, Dan, Rick and Duck followed their father into the woods for at least part of their working career. The all speak with pride of his skill as a production woodcutter who developed outstanding skills over more than forty years in the woods. His sons pointed out that his entire career, Wayne ran his chainsaw left-handed. That is not the usual way, but that is what felt right to him and that is the way he did it, with skill. Wayne had the exceptional ability to accurately tell which rock maples were likely to be birdseye logs before the bark was even peeled. He was often consulted in estimated the timber value on a woodlot by his employers. His sons recall him being able to repair chainsaw engines or the starter of a skidder on the tailgate of his truck at lunch time. Many a night he filed or tinkered on a chain saw on newspaper spread across the dining room table. He tried every brand of chainsaw that was available over the years, always looking for a better one.
Wayne took great pride in his logging jobs. He was known for selective cutting. He would go out of his way to ensure a small tree wasn't harmed when falling a large tree or driving his skidder. He was fearless and used in ingenuity to maneuver a skidder on steep ground. Wayne worked for many local contractors over the years including Harry Gordon, Bob Thorndike, Mike Wahl and Pete Tyler. He cut woodlots all over Franklin County, north and south and in New Hampshire.
Wayne Durrell passed away in 2015 after a long illness, at the age of 70. He was a wise man of few words who preferred to stay out of the limelight. His sons are similar, most of them are deserving of their own recognition but they gave all credit to their father as a woodsman. His children say he would be honored to be recognized by the Maine Forestry Museum and they are pleased that his legacy lives on.
I (Scott Stevens, President, Maine Forestry Museum) spent one of the best afternoons visiting with the Durrell Family listening to their stories about their father, Wayne, in his career as a logger. The humor and the pride shared by all of them was the best. Thanks to Deano, Rick, Dan, Duck and Denise for sharing with me. Maine Forestry Museum is proud to honor Wayne Durrell, to be inducted into the Forestry Hall of Fame 2022. The picture of Wayne shows him with a big buck which wandered a little too close to Wayne's logging job one November.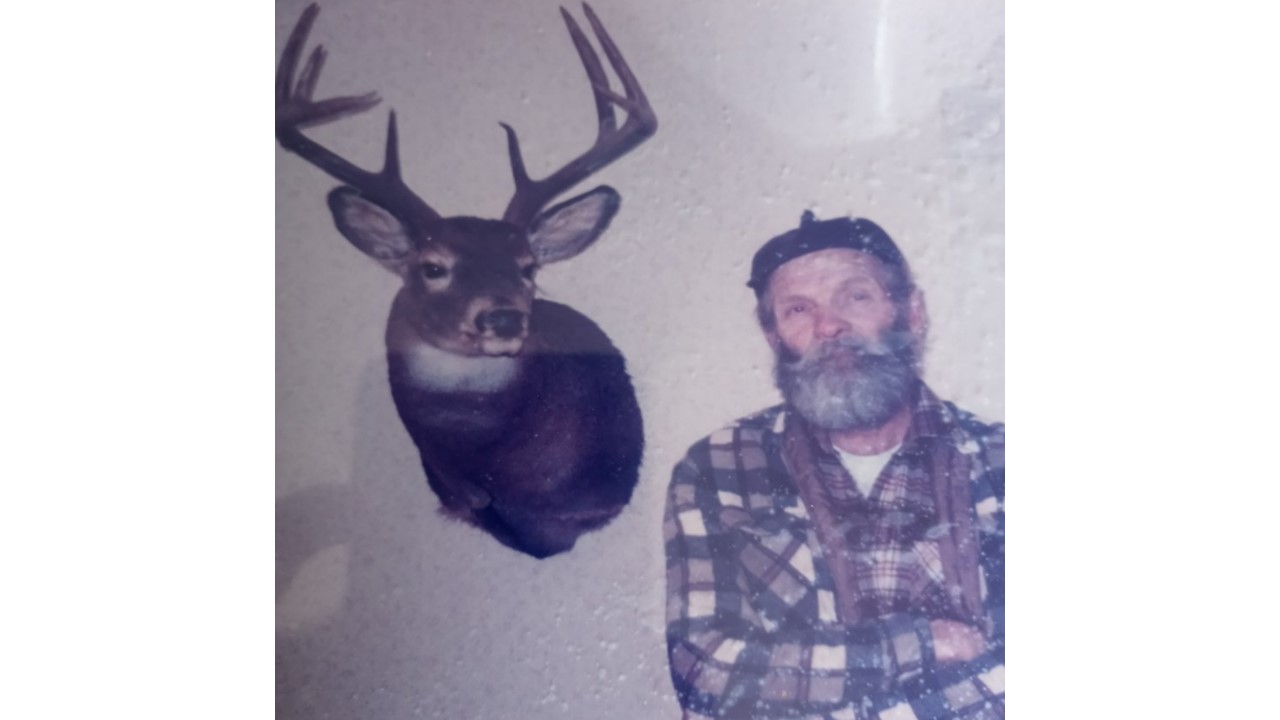 2022 Hall of Fame Inductee
Willard Ryan of Stratton, Maine, spent his entire working career in the woods. His career started when horses were used in the woods and ended after mechanical logging was well established and he saw it and worked with it all.
Willard Ryan grew up in Brooks, Maine. His mother's family was from Stratton and he spent a lot of time there. He married Lurleen Ryan of Stratton in 1953 and together they raised nine children, three daughters and six sons. All of Willard's sons worked in the woods with him at some point. Several of them went on to make careers of their own in the forestry business. He passed on a strong work ethic, integrity, positive attitude and love of the woods to all of them.
In the early years of his career, Willard worked with horses, often with his father-in law, Floyd Nile.  Also, he frequently partnered with his cousin, John Caldwell.  In one particular job, with Willard chopping and John yarding the wood with horses, they cut and piled 54 cords of four foot spruce and fir pulpwood in five and a half days! They were an impressive team.  Later they acquired skidders. Willard usually preferred to be the chopper, with John as the skidder operator and landing man.
Willard grew his business over the years, partnering with his son Mike and his son-in-law Jeff Reed as RLogging. They worked all over the greater Eustis area, but on International Paper Land in King and Bartlett a good deal of the time.
Mike Ryan shared a story that his father used to tell. At the end of each day, Willard would say, "I am going to cut nine more trees." He would say this one is for — and name each of his children, one after the other, until he had the nine trees cut. Willard said it gave him a sense of completion to his work day and it meant a little extra money for each one of those nine children.
Willard Ryan loved working in the woods. He took pride in his work but was humble about his accomplishments. He truly was a man who started with humble beginnings and through hard work and strong faith built a successful business, an impressive family and a lasting legacy in the woods of Maine that he so enjoyed.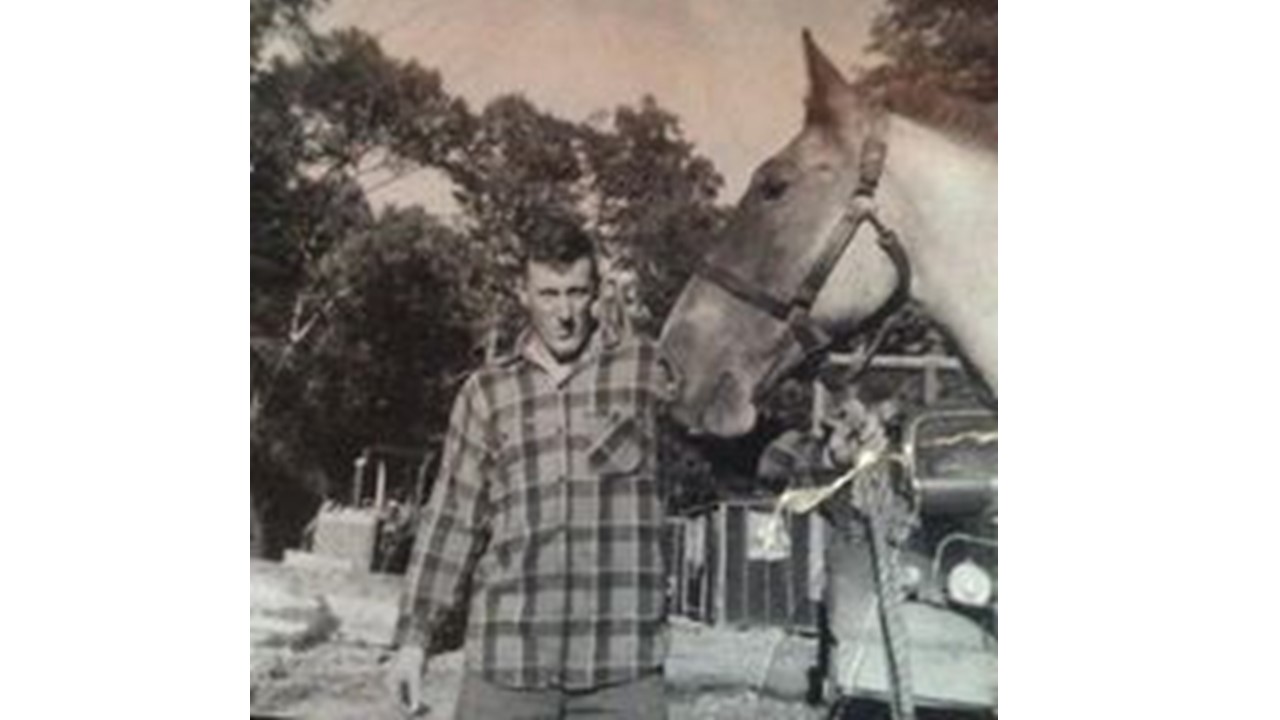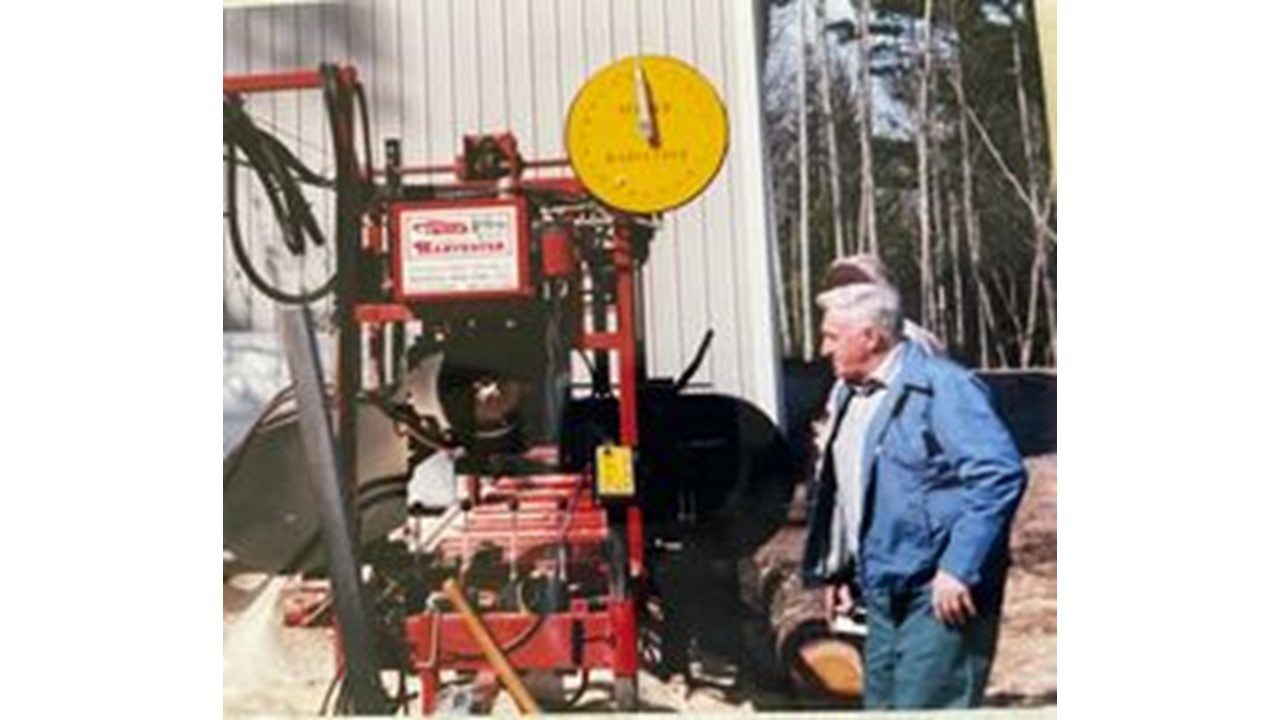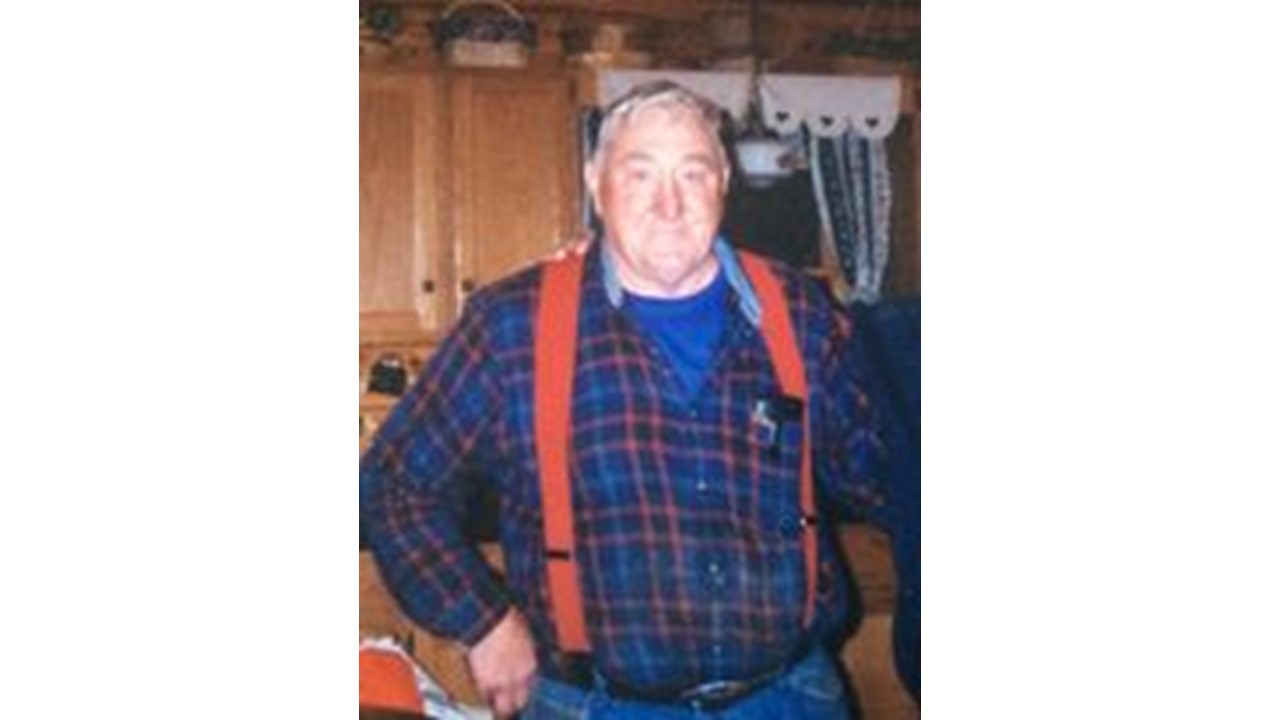 2022 Hall of Fame Inductee
Marshall Ryan has over 40 years of working in the forestry industry as a logger, road and bridge builder, and truck driver. After a three-year stint in the Army, Marshall bought his first skidder in 1982 and went to work with his dad, Willard. His first skidder was a 440 John Deere and he later went to a 664 Clark. He also did some wood hauling with a wheeler for R Logging.
Marshall worked as a conventional logger first and later as a grapple skidder operator on mechanized crews. Over the years besides working with his dad at R Logging, he worked for A+A Brochu Logging, JL Brochu, Bob Thorndike and Shaun McLucas.
Marshall worked on the International Paper Company logging road and bridge construction crew based out of Eustis for 12 years. He has worked over most of the commercial forest land all around the Eustis area.
Marshall retired from full-time work recently and moved to Hermon, Maine, closer to his children and grandchildren. He is still working in the woods on small woodlots, cutting wood and helping people maintain their property.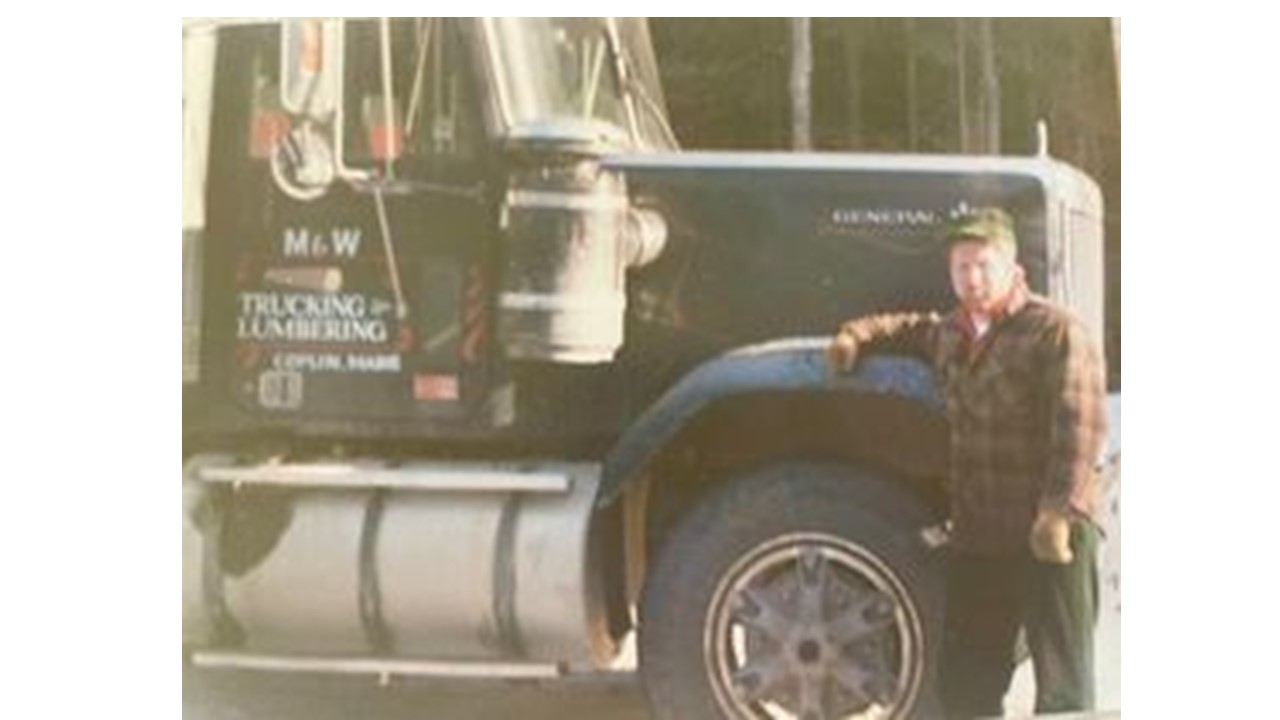 2022 Hall of Fame Inductee
Mike Ryan has loved logging since he was a little boy.  Any day he could, he would go to work in the woods with his dad, Willard. On snow days when school was canceled he would get into his dad's pickupas soon as he could. He rode many hours in the skidder with his father's logging parttner and cousin,John Caldwell, while his father chopped the trees.
As soon as he graduated from Mt. Abram High School, he went to buy a 664 Clark Skidder from A+A Brochu.  Andrew Brochu told him "Young fella, why don't you take that skidder for a while and try it, andbe sure this is what you want to do." After two weeks of working the skidder, Mike went back and told Mr. Brochu that he was sure this was what he wanted to do and he bought the skidder.
Mike worked for his father and eventually they became partners in the business. They cut stumpage lots mostly around Eustis and worked in the King and Bartlett area over twenty years.
Mike started going to Pennsylvania to log during mud season in Maine so he could make money and keep busy instead of having down time. In 2009, when things were tightening up in the industry in Maine, Mike and his wife Martha decided to move to Pennsylvania full-time. He is still actively logging in Pennsylvania cutting the big high quality saw logs available there.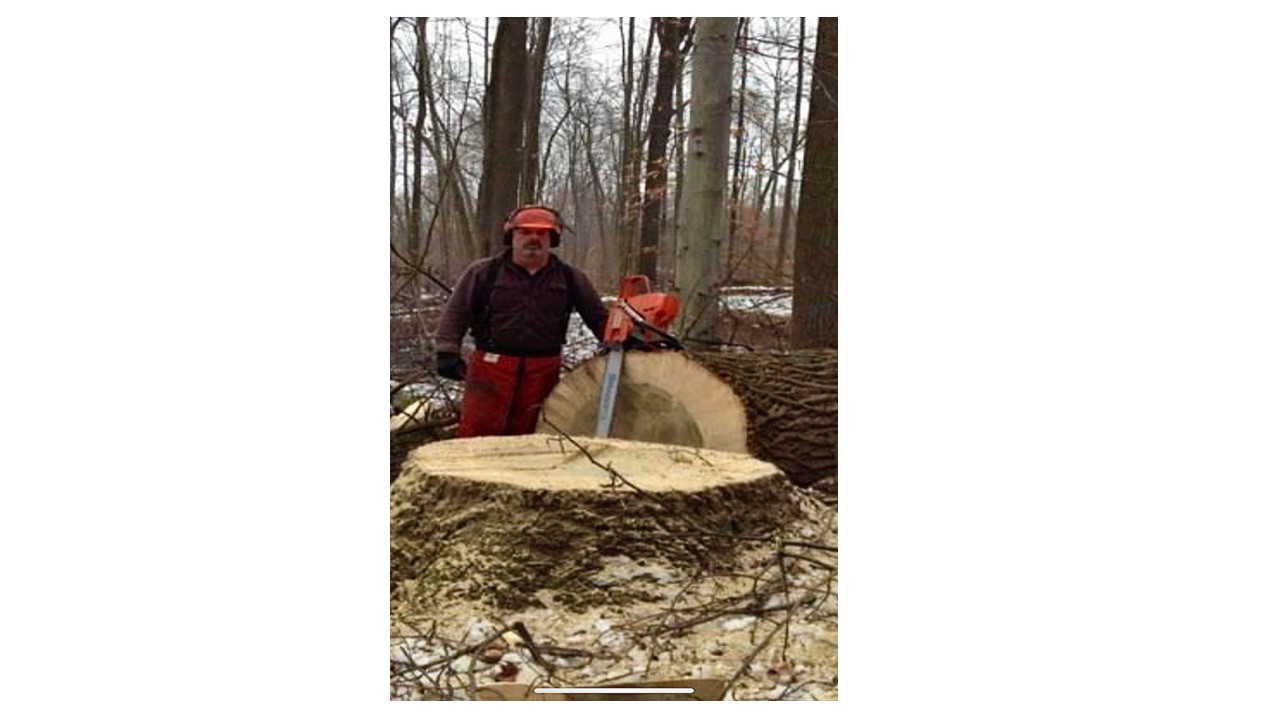 2022 Hall of Fame Inductee
Certified Master Logger Marty Ryan has 34 years in the forestry business and is still going strong. Marty started working with his dad, Willard, summers when he was in high school.  After graduating from Mt. Abram High School in 1988, he went to work in the woods full time.  He spent his first few years working with his dad, whom he credits with teaching him, a good work ethic, a positive attitude, respect, and care for nature and wildlife habitats.
Marty also worked for Walter and Sonny Haines, and Peter Tyler before going on his own as a contractor. He has been a Certified Logging Professional since 1993 and Certified Master Logger since 2008. He has been self employed for the past 27 years and does conventional and mechanized logging.
Some of the foresters Marty has worked with over the years include Bob Bond, Bill Haslam, Peter Farnsworth, Robert Carlton and Peter Johnson. He has contracted on Seven Islands, BBC, and American Forestry Management lands as well as many smaller landowners from Eustis, throughout Franklin County to Southern Maine and New Hampshire.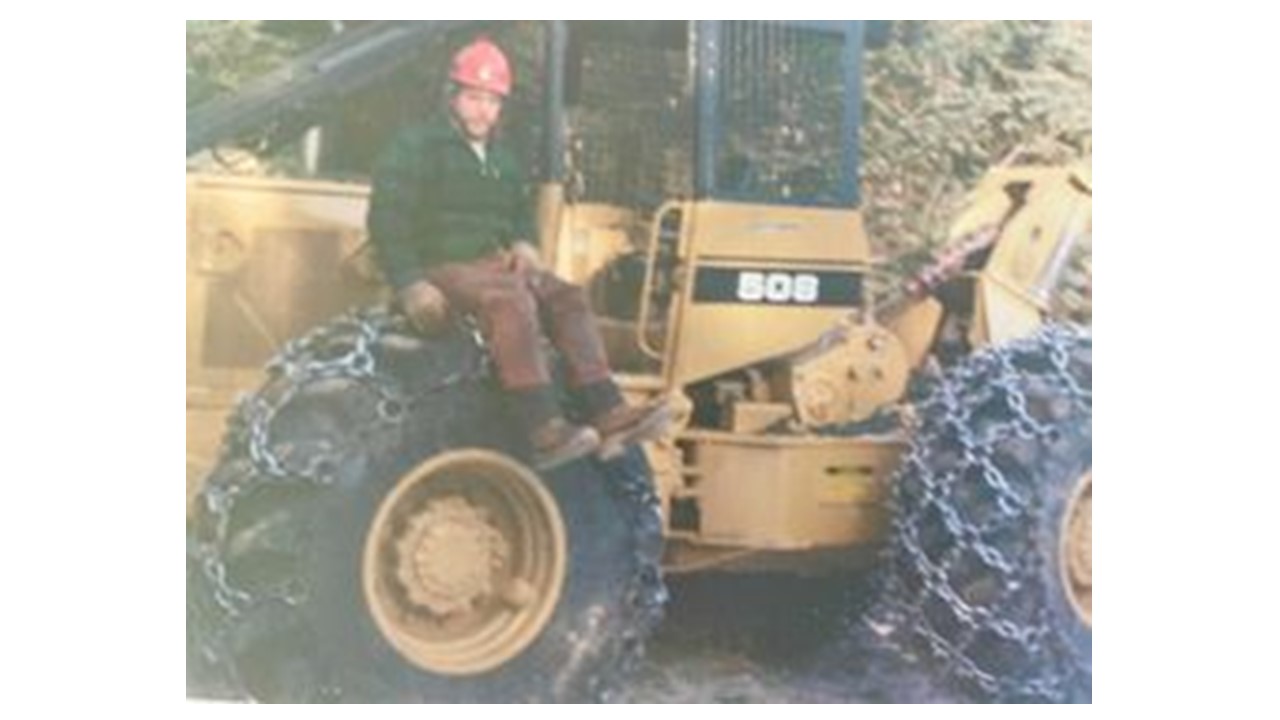 2022 Hall of Fame Inductee
Matt Ryan, of Coplin Plantation, has worked in the logging industry for over 30 years. He started in 1991, running slasher for his father, Willard.  The next year he purchased his first skidder, a 240Timberjack.
In 1994 he earned his CDL Class A license and went to work for A&A Brochu for the next three years driving a Ford 9000 LTL logging truck.  From 1997 to 2008, Matt worked as a conventional logger with his own skidder, cutting woodlots
around the Eustis area with his brothers Marty and Mike.
In 2008, he went to Pennsylvania and for the next several years enjoyed the opportunity to cut BIG oak and poplar trees. From 2010 to the present, Matt has driven trucks and run slasher for local Stratton logging companies including McLucas and Pepin Lumber. Matt has always enjoyed working in the woods, doing a neat job of selective cutting. Behind the steering wheel of a log truck has been one of his favorite places during his career as well.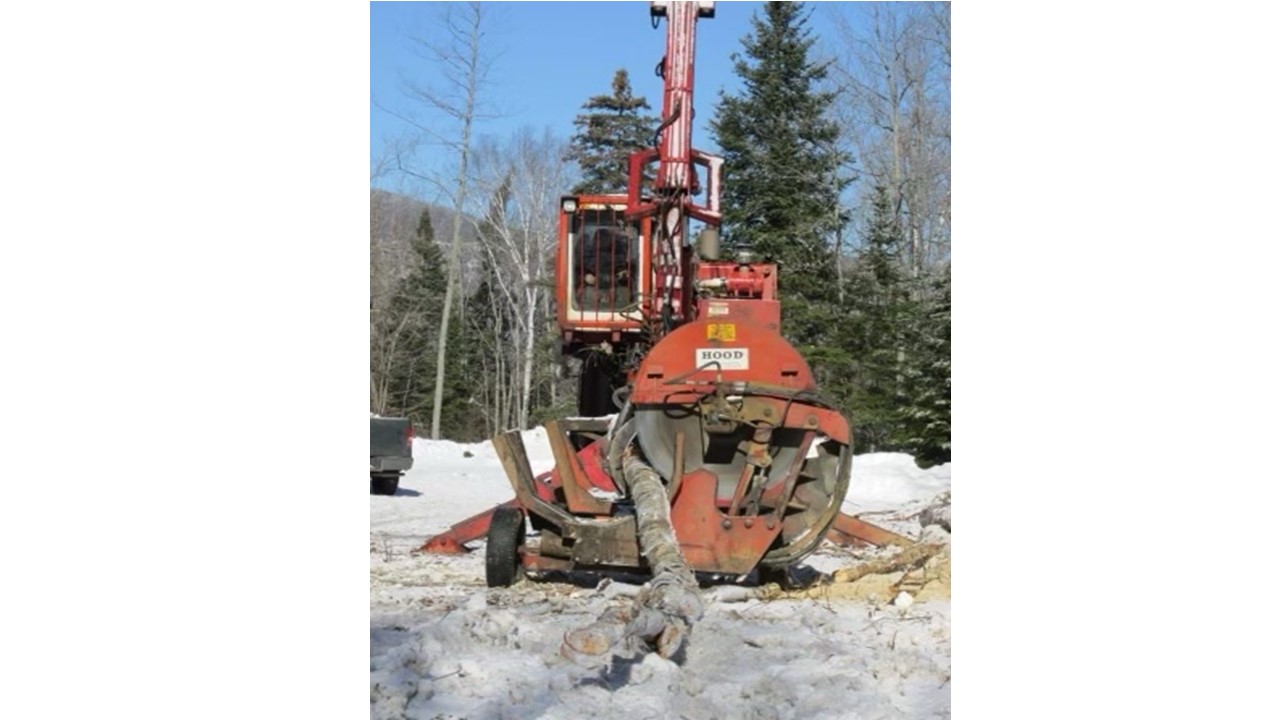 2022 Hall of Fame Inductee
Mitchell Ryan, "Big Hitch Mitch" started in logging with his dad Willard, similarly to his other brothers. After a stint in the Army, he logged full time for about 15 years.  He worked mainly with his dad and brothers around Eustis and also some other contractors.  Later working for himself, he travelled to southern Maine to cut some big pine and oak.
One story Mitch mentioned illustrates the Ryan way of woodlot management which considers the future as well as the present.  At one job for a private contractor, he was asked why he left so many nice smaller rock maples. Mitch said "Somebody else is going to need to have some wood to cut some day".  The contractor later had another logger go behind and cut all those potential future logs. Using selective cutting, the Ryans have been able to go back and harvest trees from the same woodlots multiple times in a career.
Mitch went on from logging to a career in corrections and now works as a driver with an Amish timber framing crew in Pennsylvania.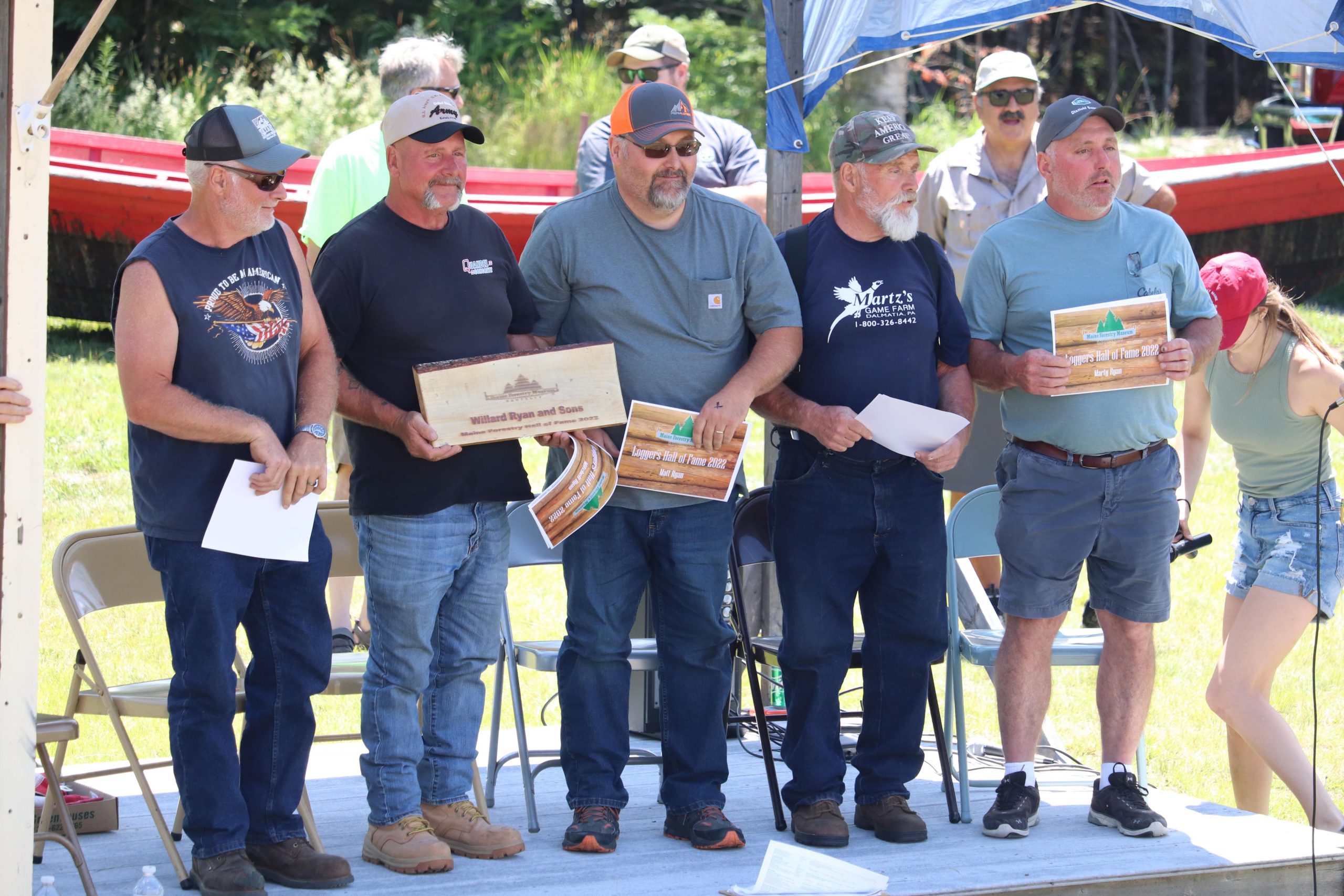 2021 Hall of Fame Inductees
Maine Forestry Museum is excited about our 2021 Hall of Fame Inductees. They are the first women to receive this honor and they represent a wealth of experience and history in their field. Three highly regarded professional foresters and one well-respected horse logger. The induction honors will take place at the Logging Festival on Saturday, July 17, around noon. Meet these amazing women and hear their stories below.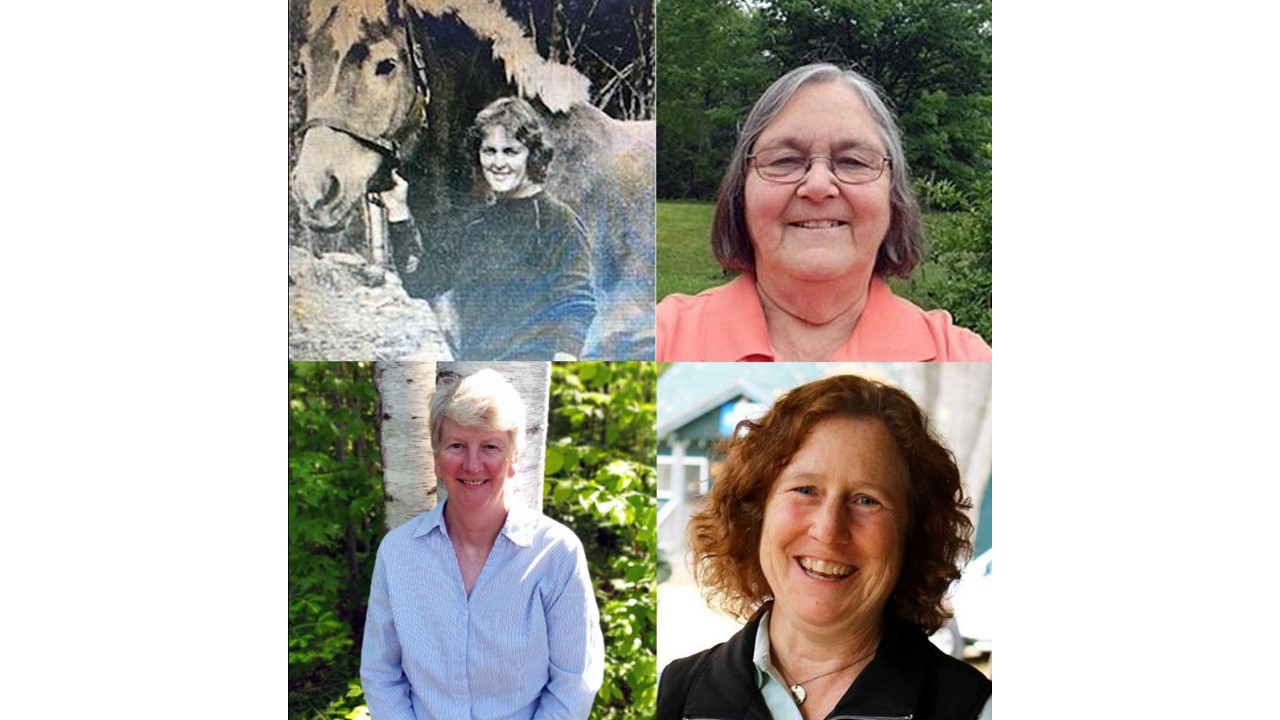 2021 Hall of Fame Inductee
Sarah Medina is a true pioneer in her field! Sarah, of Dixmont, is a 1972 graduate of the University of Maine with a B.S. in Forest Management.  She was the first woman to pursue a forest management degree at UM and the first woman employed as a field forester in Maine.  She retired in 2019 after a gratifying career with Seven Islands Land Company, working in both the Rangeley region and northern Maine. She enjoys three seasons at camp in the Narrows at Richardson Lake, and winters on Maine's snowmobile trails.
Sarah's early experience included typical forester's duties and gave her the essential foundation for all the work she performed throughout her career. Over time, her job evolved to work in the areas of recreation administration, regulatory compliance, taxation, communications, land ownership and policy.  She administered recreational management uses on lands managed by Seven Islands', and worked with state agencies on management of natural resources. She served on numerous advisory committees and task forces that influence and enhance state land use and regulatory policy and/or enhance forest management.  Sarah currently serves on the Rangeley Lakes Heritage Trust Board of Directors, Baxter State Park Scientific Forest Management Area Advisory Committee, the Maine Indian Tribal State Commission, the Maine Board of Licensure of Professional Foresters and Project Learning Tree Steering Committee.
Sarah is a lifetime member and Gold Award Girl Scout.  She has experience in all aspects of Girl Scouting, from Brownie to council president, and recently retired from the Board of Directors of Girl Scouts of Maine. Sarah was recognized as the 2015 Distinguished Alumnus, UM School of Forest Resources.  She received the 2010 Presidents Award and the 2018 Abby Holman Public Service Award from the Maine Forest Products Council.  In 2008 she was recognized by the Northern Loggers Association for outstanding service to the forest industry.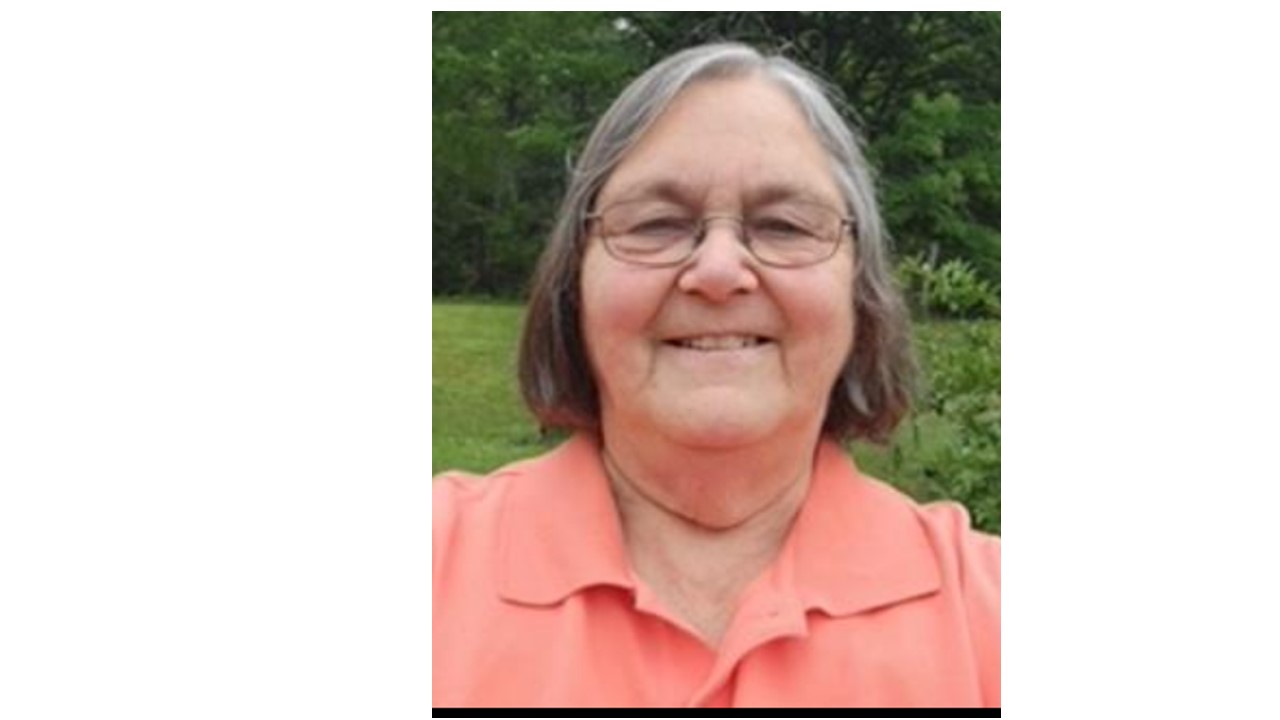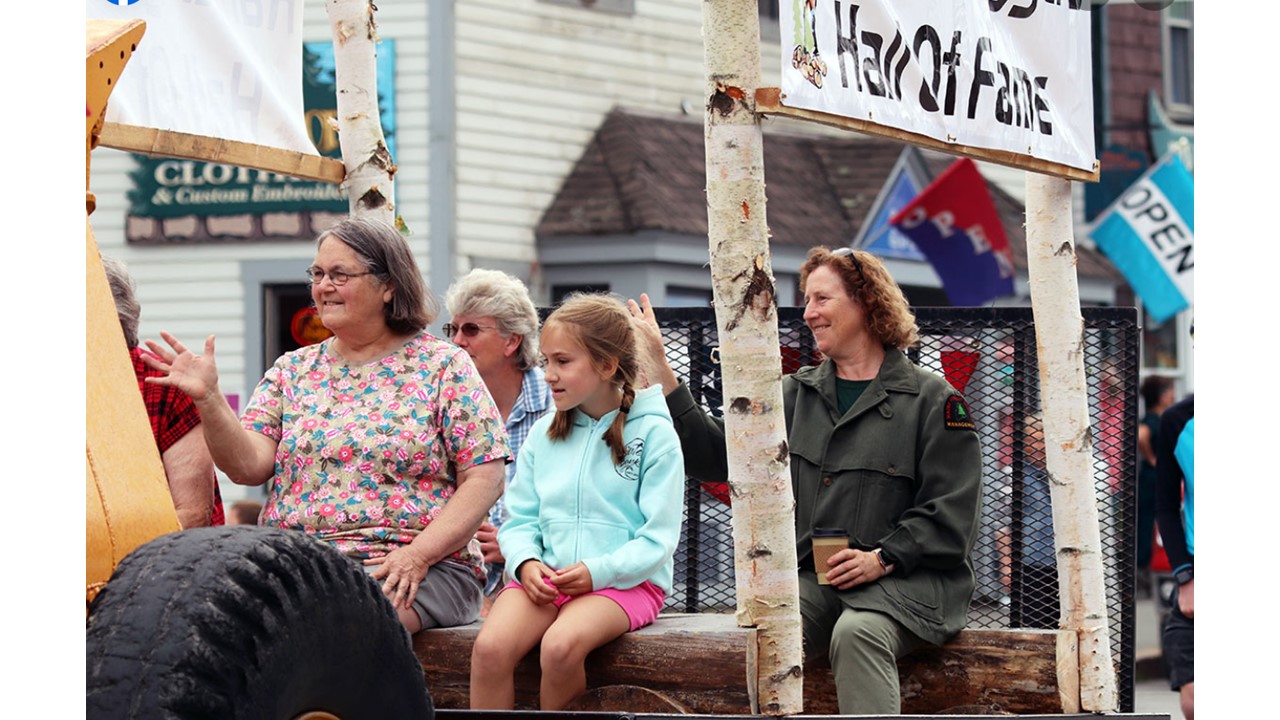 2021 Hall of Fame Inductee
Mary Dunham, of Avon, logged with horses for more than ten years. She worked together with her husband, Bruce Dunham, on woodlots in Avon and the Rangeley area, starting around 1975.  They cut a lot of softwood during the spruce budworm infestation in the following years as landowners tried to salvage some value from the trees being killed by these insects.
Mary was often driving a single horse and worked with many different ones over the years. Her favorite was a Percheron named Charlie. According to Mary, the reason she liked Charlie best was he would stand quietly, and not make a move until she told him to. Charlie weighed in at over a ton.
Mary said that if it was a short distance from the stump to the landing, she could yard about a wheeler truckload in a day (approximately 8-9 cords.) Sometimes if it was further to the yard, she would twitch with a single horse to a main trail. Then Bruce would take multiple trees from there to the main yard with a pair of horses and a "yarding rig" on wheels.
Mary grew up on the west coast of the United States. Her father was in the military and they moved around. She described her upbringing as suburban and not around horses or the woods.  Bruce showed her the basics of driving and handling the horse and she learned by experience after that. She remembers going to work after thirty inches of snow fell in one storm
and thinking that she was never going to get through this.  She said "You start out with a short, eight foot log that the horse can move.  Once the horse starts a trail with that log, you tread down a path and after a while you are able to keep going."
Working with the horse was physically challenging but also physically rewarding. Mary said that even on the coldest winter
days, she usually just had on a turtleneck, wool sweater, long johns and wool pants, and was warm. Because the horses were in such good physical shape from the work, Mary had a lot of success with them in pulling contests at Maine fairs as well.
Other things Mary learned on the job included a sense of direction in the woods which she never had before, and about the different species of trees, how each has different characteristics including different weights and smells.
Mary said some of her greatest satisfaction during this career was the relationship she built with the horse, the pride in the good job that horses can do on a woodlot, and the profit margin that they saw as opposed to when they had heavy equipment payments.
After her logging career, Mary and Bruce had a successful seafood business in Avon and Rangeley. She and Bruce still reside in Avon and Mary is employed in the Avon Town Office.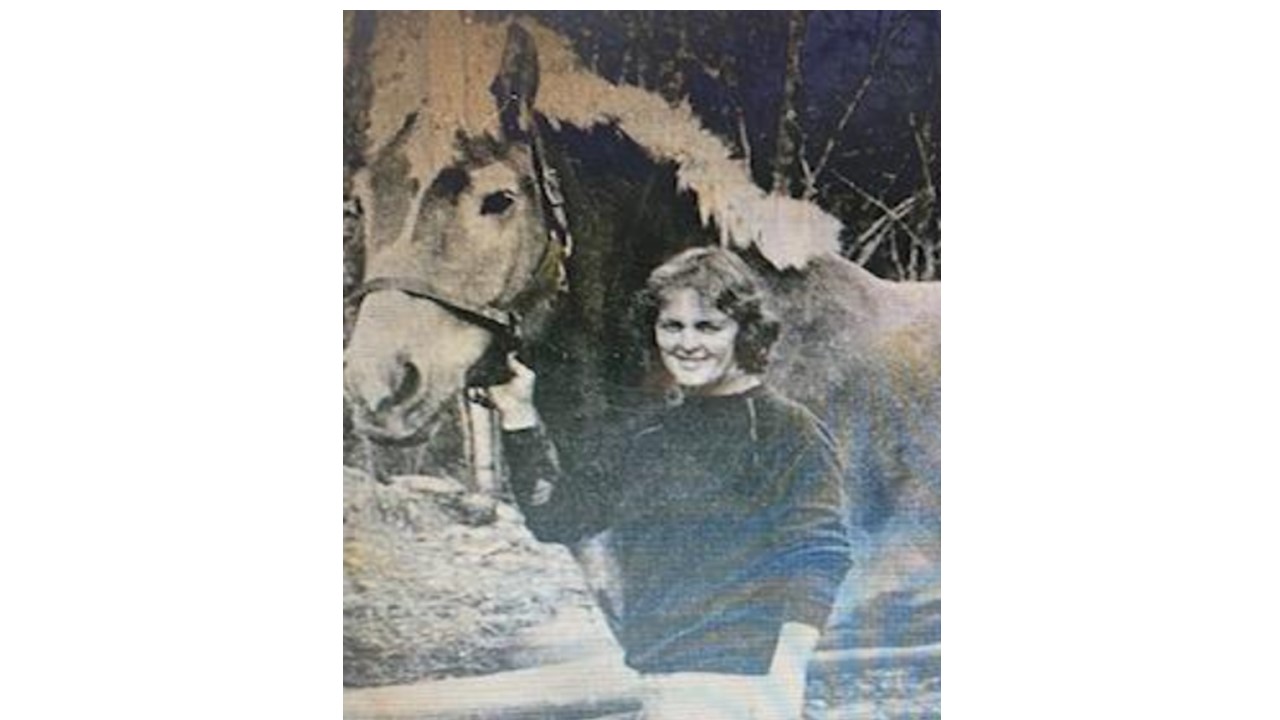 2021 Hall of Fame Inductee
Patricia Quinn is a familiar face to the Rangeley Region with over 30 years of experience in forestry in Maine. Tricia currently serves as the Harvest and Transportation Manager for the Three Rivers District of the Weyerhaeuser Corporation. The responsibilities of that position include the planning and execution of wood products harvests on Weyerhaeuser lands primarily west of the Kennebec River in Franklin and Somerset Counties. She supervises a team of three professional foresters, building long term relationships with logging contractors, administering harvest contracts, ensuring compliance with Best Management Practices, all government rules and laws regarding the harvests, and delivery and marketing of the forest products.
Quinn grew up in Connecticut and took an interest in outdoor activities like camping early on.  She served three years active duty in the United States Marine Corps before earning her associate degree from Paul Smith's College and then her bachelor's degree in Forest Management from the University of Maine. She went on to earn her MBA at Thomas College.
Quinn continued her military service, with the Army Reserves from 1991 to 2006, and then with the Maine Army National Guard until she retired as a Master Sergeant (E-8) in 2018.
Quinn's first full-time forestry position was with Boise Cascade in Rangeley, commencing in June of 1990. She was a field forester overseeing pre-commercial thinning and hand logging crews primarily. Some of her early mentors were Sammie Spaulding, Stan Bartash and later John Ackley.
Quinn says that the most satisfying part of her work has been improving stands of timber and setting up large parcels of land for future growth. She adds that commercial forest management is done on a scale that is hard for some people to understand and they may not recognize beneficial forest management practices at first glance.
In 2014, Quinn was recognized for her professional efforts by being named as the Maine Forest Products Council Forester of the Year. She is understandably proud of this appreciation for her work in the forests of Maine.
Quinn works out of the Bingham office for Weyerhaeuser and resides in Norridgewock with her husband, Mike.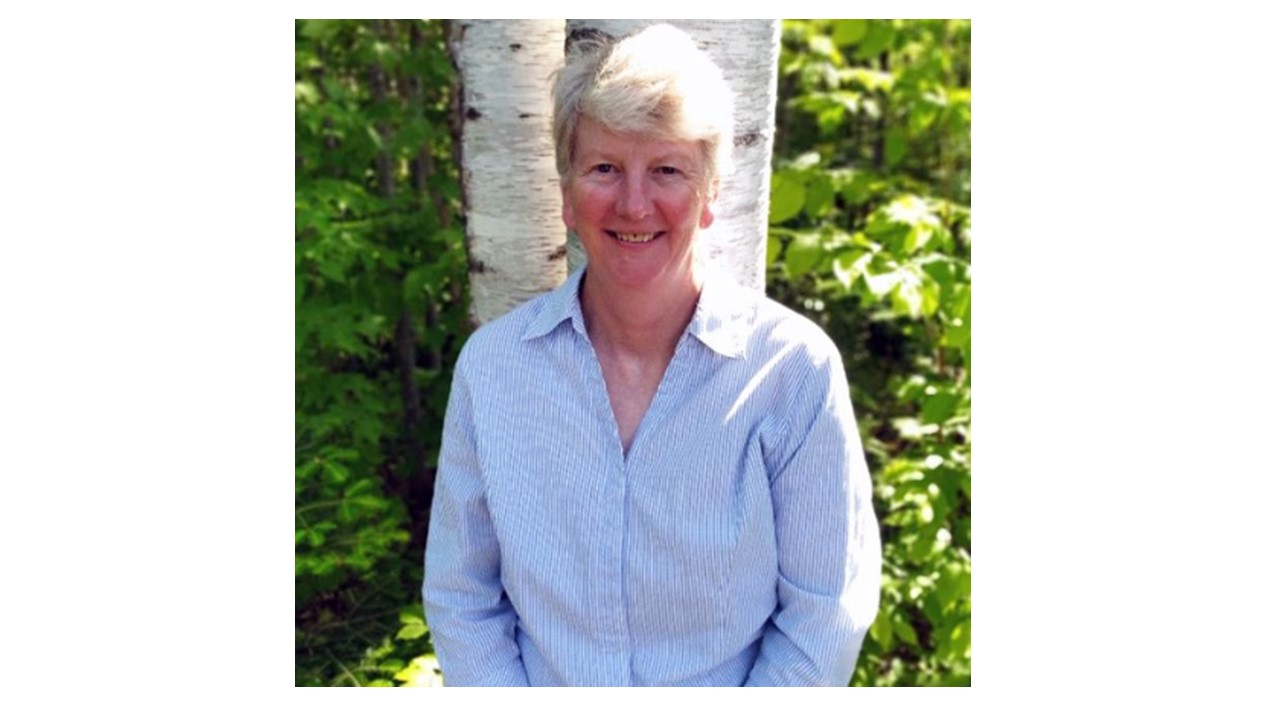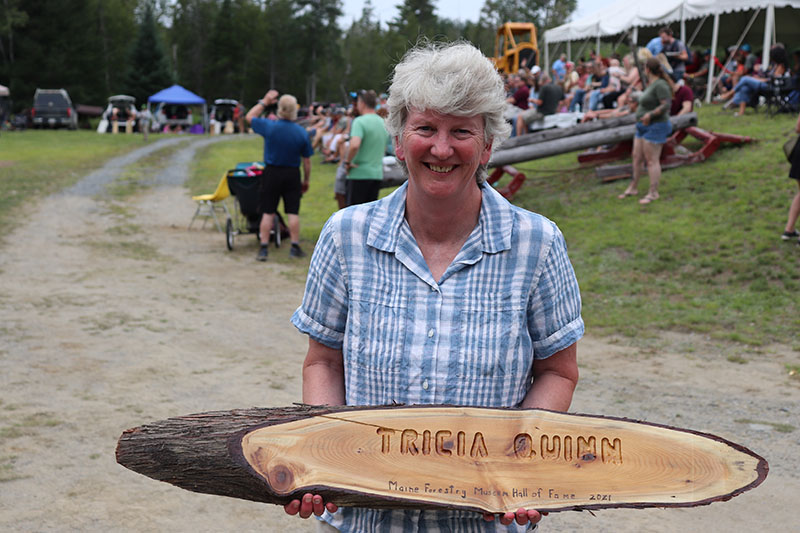 2021 Hall of Fame Inductee
Patty Cormier is the current Maine State Forester and the first woman to hold that position. She is also the Director of the Maine Forest Service, overseeing the three divisions of that department: Forest Policy and Management, Forest Protection (Maine Forest Rangers) and Forest Health and Monitoring. Her duties include working with many agencies including the United States Forest Service to advocate for federal funding for programs to service the people of Maine in relation to the forest, and to develop policies to protect Maine's forests for the many diverse user groups.
Patty spent twenty years (1999-2019) as a District Forester in the Maine Forest Service. A District Forester conducts outreach and education about all things relating to Maine forestry to the public, landowners, loggers, and other foresters. She spent the first eight years of this career in Mid-Coast Maine and the latter twelve in the Western Mountains. Other duties as a District Forester included education, intervention and enforcement of forestry related laws including providing expert witness testimony in timber trespass and theft cases.
Patty attributes her interest in a forestry career to her upbringing in Kingfield where her parents operated a set of sporting camps near Tufts Pond. She was influenced by her experiences there enjoying fishing, sharing the local forest with the guests and teaching them about it, and putting up firewood with her father. Another experience in her early life which helped guide her towards a career outdoors was two summers spent working at Baxter State Park doing trail work for the Youth Conservation Corps. Today along with her other duties for the State of Maine, Patty is one of three members on the Baxter State Park Authority.
Patty entered Elizabethtown College in Pennsylvania as a pre-med student but quickly became one of two forestry students at that college. The next year, she transferred to the University of Maine at Orono, where they had a larger program with more forestry students. She graduated from there with her BS in Forest Management.
Prior to her career as a District Forester, Patty worked ten years for Georgia Pacific Corporation as a Forest Inventory Supervisor and Landowner Assistance Forester. She supervised up to 17 interns performing forest inventory on GP lands in Hancock and Washington Counties. She also provided forestry management assistance to landowners including writing forestry plans and supervising harvests.
Patty has had a long and extensive public service career in firefighting and Emergency Medical Services. She is an active Advanced EMT with NorthStar Ambulance and a certified firefighter with Farmington Fire and Rescue Department. She has been on six different two week deployments fighting wildfires in western states and Quebec province, a part of her career which she found particularly exciting.
Patty noted that her woodland firefighting career started when she was working for Georgia Pacific in Washington county. When she initially expressed interest in helping the local fire chief, he told her that the auxiliary baked cookies and cakes for the firefighters. She replied that she didn't want to bake, she wanted to help fight fires! She got her chance and said that the same chief turned out to be a great mentor.
In addition to her service to her community and the people of the state of Maine, Patty is particularly proud of hiking the entire Appalachian Trail in five months, before there were cell phones and technology to rely on.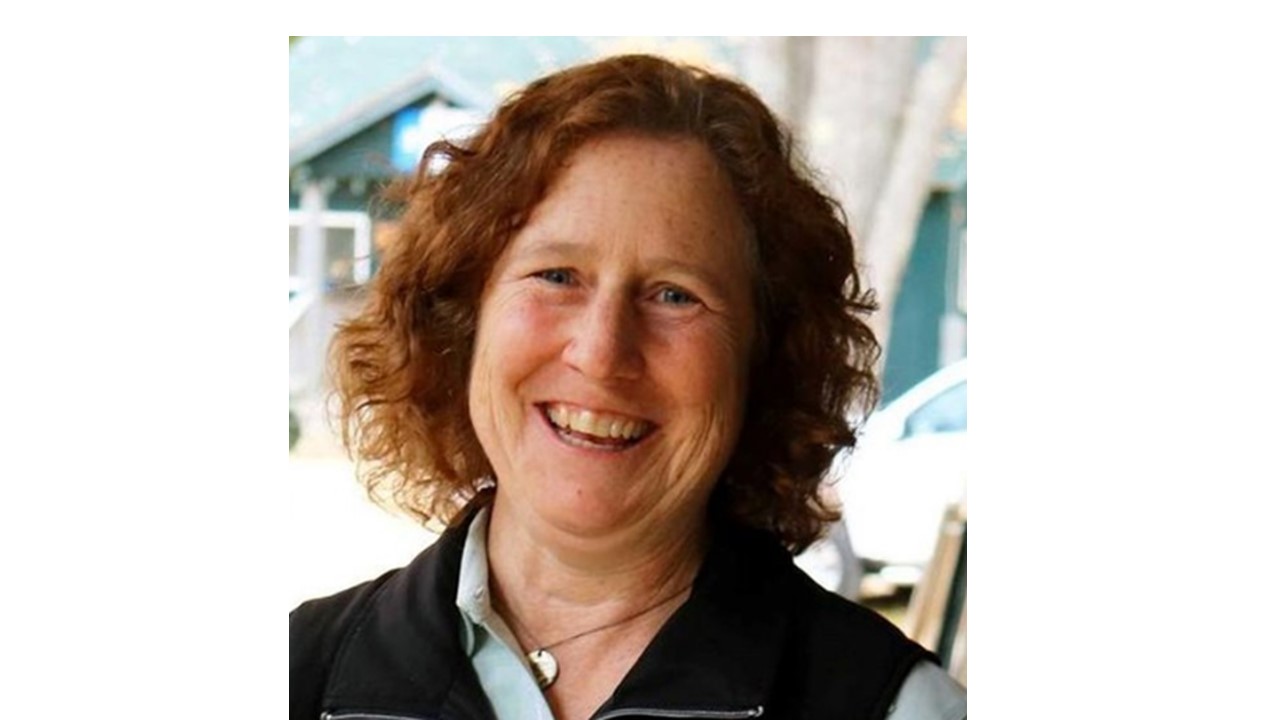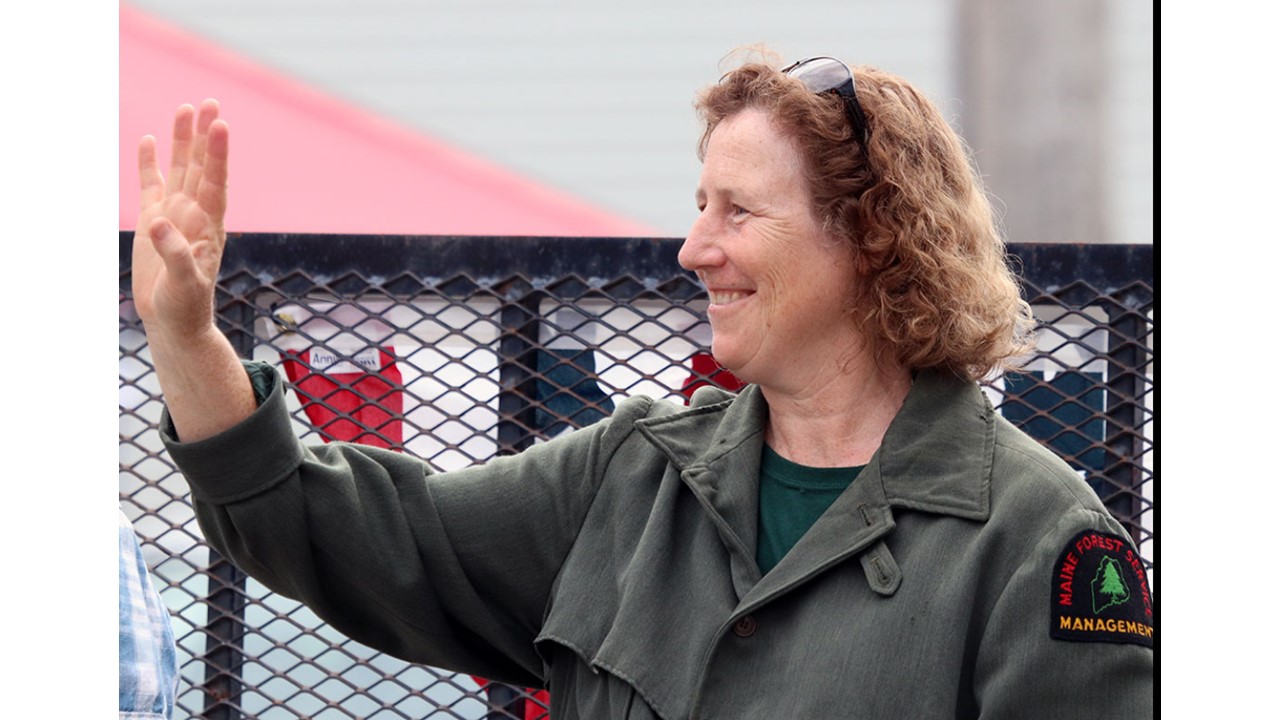 2014 Hall of Fame Inductee
Luc Morin of Weld has become a member of the Logger's Hall of Fame which honors people who have worked in the woods for a significant part of their lives and who have made valuable contributions to lumbering in the western Maine mountains.
Born in 1925 in Saint-Martin, Québec, Morin began work in the woods at 16 years of age, cutting 500 cords of wood with a young man his age.
"I love land, I love the woods," he said. "In the woods, I was home. Period." Morin worked in the Rumford area when he first came to the United States in 1948, and he also worked in Bingham and Jackman. He trucked wood for Oxford Pulp and Paper in 1954, but he wanted to work on his own. First, he bought a horse, and then a John Deere tractor. His business prospered, and he logged all over western Maine and a little in eastern New Hampshire.
"I never went far," he said smiling, emphasizing how he loves where he lives. At the peak of his work, he had three skidders going; now, he keeps one in operation, with the help of his grandson, Blaine Virgin.
He advises young loggers to turn from "big equipment and get smaller." Morin built his log home in Weld and still cuts his own firewood. A dedicated fisherman, he built two fish ponds on his land and connected them with a spillway.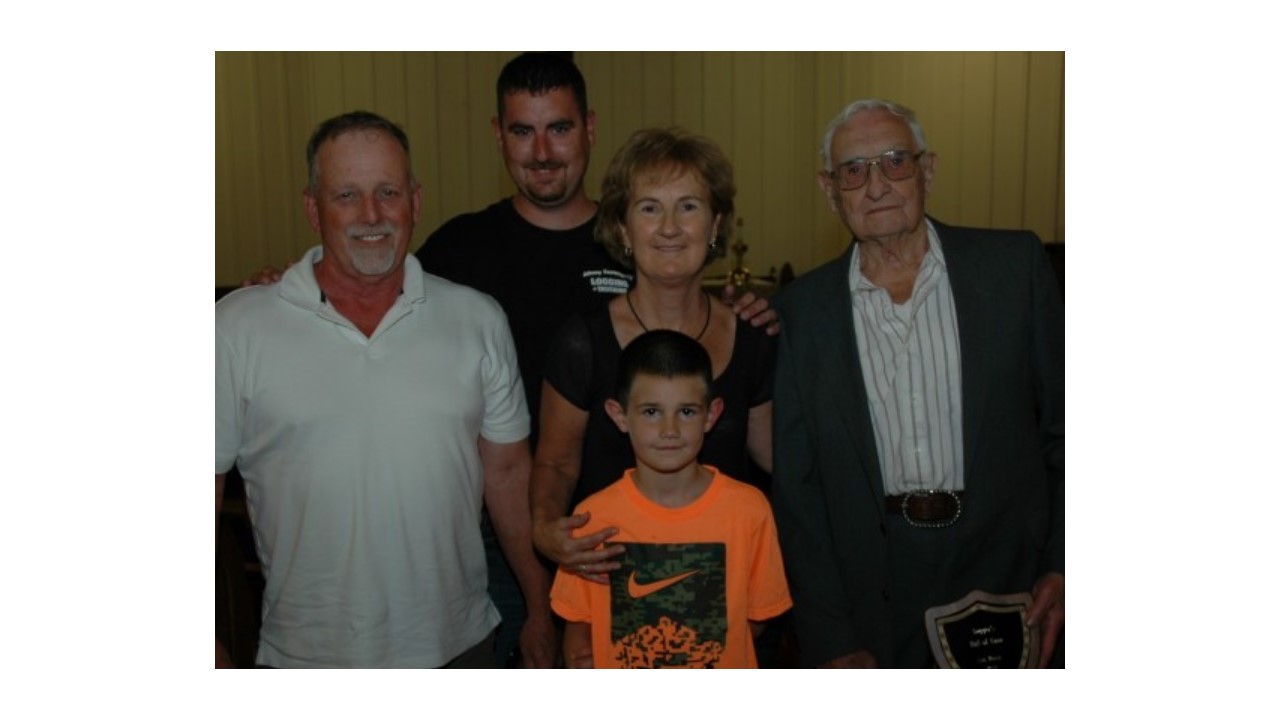 2014 Hall of Fame Inductee
Leo Pepin, formerly of Stratton, born in Notre-Dame-Des-Bois, Québec, Pepin (1930-2012) began work in the woods at 14 alongside of his father and uncle. When he was still living in Woburn, Québec, Pepin worked on the flowage at Flagstaff dam project in 1948-49, cutting wood with bucksaws and, then, chain saws. In 1953, Pepin, with his wife Lucille (Desrochers) and sons, moved to Stratton and worked for Warren Tuff of Kingfield. When he logged with horses near Madrid, Pepin's family lived with him in the woods camp—two young boys and no running water. Later, he worked for Norman Latandresse, then for the Forster Company, with Dick Lowell as woods boss.
 In 1958, Pepin started his own business, logging for Beaudry Lumber on the Gold Brook Road and then for the Brown Paper Company, where he jobbed for many years. He began his business with horses, but in the mid-1960s, he bought a Timberjack skidder and later added road-building equipment. His two oldest boys, Claude and Luc, worked with him on their days off from school, running loaders, graveling roads, and more.
In 1984, Pepin sold his logging business and worked almost 20 years for Andrew and Adrian Brochu. "Leo was a very smart woodsman," Adrian Brochu pointed out. "He was good at dealing with people, especially teaching young people. He operated all logging equipment—dozers, excavators, and trucks." Pepin also worked on the Carrabassett Valley Academy school project. An avid hunter and fisherman, he spent many days after he retired catching salmon and trout on Lake Azicohos with his wife, and, in the winter, hunting coyotes.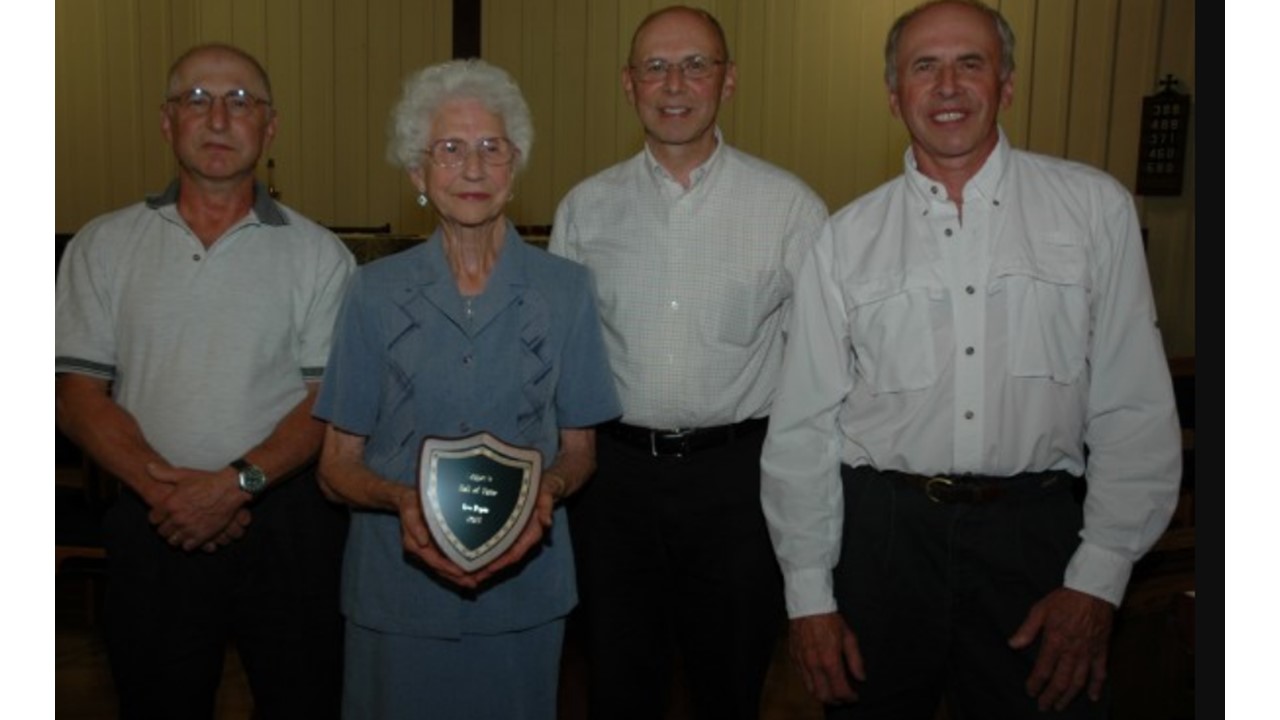 2013 Hall of Fame Inductee
Richard A. Hale of Bethel and Rangeley, was inducted on July 26, 2013 during the festival's Friday evening program. Beginning in 1985, the Logger's Hall of Fame has honored people who have worked in the woods and made valuable contributions to lumbering in the western Maine mountains.
"It's one of the most important things we do," said Museum President Emeritus and retired logger Rodney Richard, Sr.
Born in Lisbon Falls in 1921, Hale knew at age 11 what he wanted to be: a forester and a saw mill operator. "And I ended up doing both!" he said with a laugh. Although he graduated from two university programs, his early lessons from hometown woodsmen and farmers were crucial to his career in forestry.
He was five when he first saw Rangeley and in 1931 his parents built a camp on Rangeley Lake. There, as a 10-year-old, he listened to people talk about loggers who drove logs down Long Pond, boomed them in Greenvale Cove, and hauled the booms to Rangeley's Kempton Mill; and he saw the booms that were anchored in the Cove between his family's camp and Samoset. When he visited the Kempton Mill, he was impressed with a sign in the boiler room of the neatly-kept mill: "If you spit on the floor to home, spit on the floor here. We want you to feel to home."
When Hale was ten, a retired farmer moved next door to his family's home in Lisbon Falls. "But he kept his horse," Hale explained, "and he farmed some. He raised sweet corn. We got along fine, and he taught me how to drive a horse and to harness it. I helped him cultivate. When the corn was ripe, we'd load it into his wagon and go around town. And I went ahead of him yelling, 'Corn! Sweet corn!' So I learned how to drive horses."
A few years later when Hale was in high school, a man set up a portable saw mill on the edge of Lisbon Falls, just a five-minute walk from home. "I used to go up there after school," Hale said. "I knew the guy that was scooting logs in to the mill from the log piles in the yard with a yoke of oxen. And I helped him. I learned how to use the peavey, and I learned how to drive oxen!"
After graduating from Lisbon Falls High School in 1939, he entered the Forestry Program at the University of Maine in Orono. "I considered the Program the best in the country for my needs," he said, "because it had an excellent faculty and a lot of hand-on, practical approaches to the profession." For example, Hale was a student worker in the University forest. "I swung an ax and a bucksaw there to earn enough money to keep me in college, all for the munificent sum of 35 cents an hour."
When World War II began, Hale joined ROTC. At the end of his sophomore year, he was in the reserves; and in 1943, at the end of his junior year, he was called into active service. He served in the Army for three years in Infantry, Armor, and Cavalry. For nine weeks, he took classes conducted by the Navy in Washington DC. Later, he served in the Sixth Cavalry group of the Army of Occupation in post-war Germany. "Forestry was excellent background for the Infantry," he pointed out. "You know how to get around in wild country. And, we had a guy from Brooklyn—he was great. One day, he was lecturing on using a compass, and somebody came up with a question. And he said, 'I don't know. I ain't no farmer! Ask Lt. Hale.'"
After the Army, Hale returned to the University for his senior year, graduating in 1947. Then, he entered Yale University's Master of Forestry Program. "The professors were top notch," he explained. "They were the ones who wrote the books. What else can you ask?!" After graduation in 1948, he "got a crosscut saw, a new axe, bought a truck, and went to logging."
In 1950, Hale also bought a small circular saw mill and ran it portable in several Androscoggin County locations. "I'd set up on lots that were marked primarily by state foresters for partial cutting and improvement cutting," he said. "I worked exclusively on these managed stands, doing a lot of pioneering trials of equipment that I had designed. I was selling my lumber on the sticks, for drying, to a wholesaler who hauled it away," he continued. "Primarily pine and some hemlock. Whatever was on the lot. But the problem with these marked lots was that they had too large a volume of pulpwood with no or low profit."
When that pocket of the market disappeared, Hale shut his mill down and became a saw mill consultant, helping people such as Monson's Moosehead Manufacturing set up mills. Soon, though, the University of Maine offered him a position in the Forest Products Lab, beginning 1966. Two years later, he began teaching courses such as "Wood Processing," "Primary Processing," and "Wood Drying and Preservation." He also taught the six-week summer practice camp at Indian Township in Washington County. His career at the University spanned 24 years, and he taught many young people, several of whom became foresters in the Rangeley region, including Mark Beauregard, Frank Conlon, Pete Johnson, Michael Quinn, Trish Quinn, and Dan Simonds.
"We had a good bunch of students," Hale said. "I tried to expose them to things that they would run into when they got out of college and into industry. That's where most of them went. And I taught a lot of systems analysis." As Hale explained, clear cutting is a "silvicultural system": lumbermen cut and then plant. "Stripping" a forest, though, "is not a system"; it's "just stripping, not replanting."
Hale also took his forestry students on many field trips, including trips to mills such as Robbins Lumber in Searsmont. "It was the most modern, sophisticated white pine mill. You could see everything there: go through the mill, see the logs coming in, see how they were scaled, sawn, sorted, graded, dried, and planed. You could see the products that came out. Also, they were generating electric power." Hale also made sure his students attended professional meetings such as those held by the New England Kiln Drying Association.
For 20 years, Hale served as the advisor for the University of Maine Woodsmen's Team. The men and women he helped competed with other colleges in events such as crosscut, bucksaw, chopping horizontal, chopping vertical, log rolling, and the pack race where competitors rushed through the woods with 40-pound packs on their backs. "Some years," he recalled, "they were the top team in their intercollegiate league."
Hale's dedication to forestry also includes substantial volunteer work. From about 1975, he helped with the construction of the water-powered saw mill at the Maine Forest & Logging Museum at Leonard's Mills in Bradley. Then, he worked as a sawyer in the mill, showing visitors its operation. "I have an interest in water power that goes back six generations in my family," Hale observed. "My great-great-great grandfather Ezekiel Hale had a fulling mill in Dracut, Massachusetts. My great-great grandfather Moses Hale had a saw mill, grist mill, carding mill, and a gunpowder mill in Lowell. There's a Hale Brook there. Then my great grandfather was involved in grain processing there, and the mills were run by water power at the time.
"And my grandfather Richard Hale," he continued, "was a hydraulic engineer who ran the water power system in Lawrence when all those mills ran on water power. When we traveled through Lawrence, I'd tell the students, 'Look around here! Look at all these mills! Richard Hale could shut this whole city down at one time, and often did.' Well," Hale explained, "on Thursdays in the summertime, he'd establish his survey of rainfall, and then he'd send around messages to the mills, like, 'If you want to start up Monday morning, you shut down Friday noon,' or something like that," Hale laughed. "Now this was when they worked six days a week. In other words, if there was not enough water to run, the city shut down. My grandfather was one of the pioneers in water power.
"And my father, Elliott, was the assistant agent at the Worumbo Mills in Lisbon Falls. He was the one who really ran it. They made the finest woolens—mohair and cashmere and more."
Hale's interest in mills, especially portable saw mills, continues to this day.
"It's hard to say," he said of his interest. "It's in your blood. Every log is a new little problem: how to convert it, how to open it up. Whether it's a four-inch, and how long it is. If you've got a long log, maybe you can get a short board out of it because of the taper of the log."
Hale also volunteers for the Bethel Historical Society and is researching documents about local timber cutting in the 1800s, early dockyards, and the tantalizing tales of Maine men who built timber rafts and sailed them to England.
When asked what he would like to tell the young people of Maine, Hale said: "The forest resource of this country is what made this country great. The settlers immediately began using the forest as a resource. Essentially, it ran the country: it provided fuel for heat and for cooking, and initially for power and for trade. The Maine forest is still here and will continue to be so—an industrial resource providing many high-paying jobs of a permanent nature. It's important that they use high-quality management techniques to maximize the many benefits of the forest. Most activities are systems that can be broken down and analyzed. The important thing is to develop skills in analyzing these systems."
The Rangeley Lakes Region Logging Museum congratulates Hale and his family: his brothers Elliott, Jr. and David; his wife, Jan Dumont Hale; their daughter, Heather Hale-Nivus, her husband, David Nivus, and their daughters, Corinne and Jocelyn.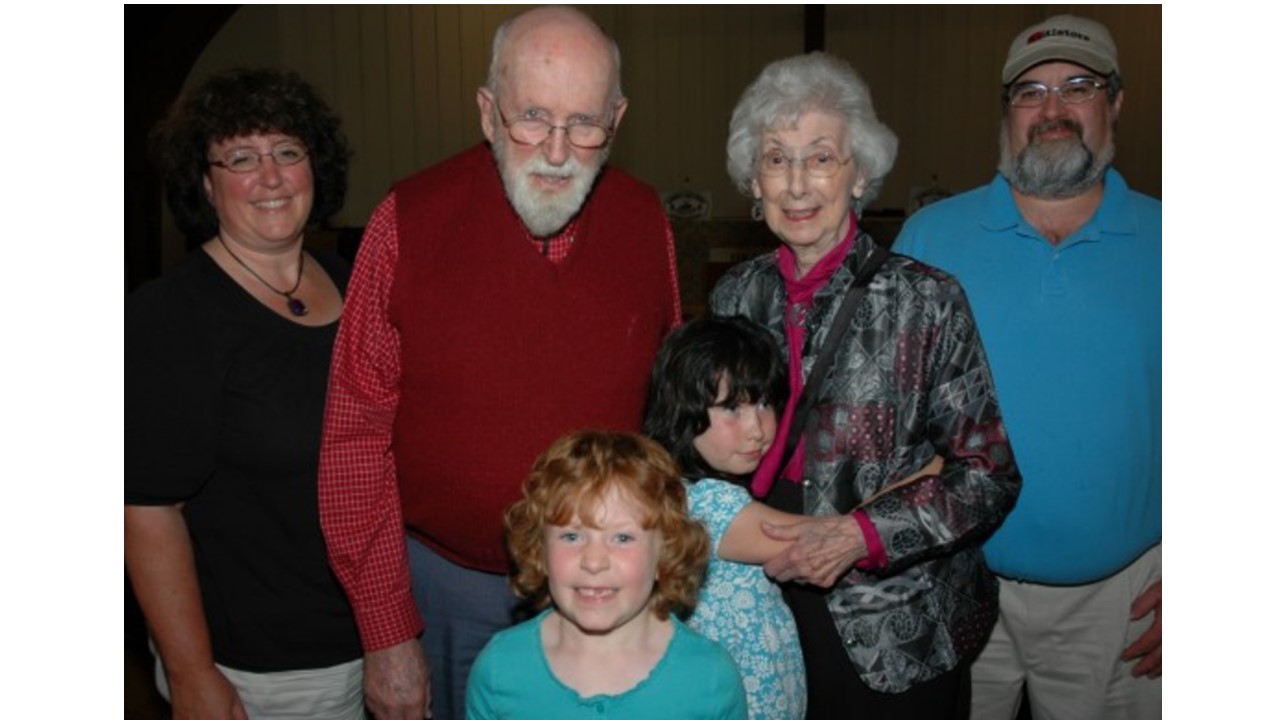 2012 Hall of Fame Inductee
Wendell Steward, born in 1929, began working in the woods as a nine-year-old, cutting white birch with his father on their Long Pond farm and selling it to the Brackley Wood Turning Mill in Strong.
Among his many forest-related jobs were those with Otis Oakes; the Kempton Lumber Company; the Redington Navy Base; and, for 24 years, with D.C. Morton. He also worked on the Dead River drives for 15 years. Then he was road foreman for the Town of Rangeley for 20 years. From 1952 to 1954, he served in the U.S. Army running heavy equipment, putting his woods skills to work.
He lives in Rangeley with his wife Marylyn, and the couple has four children—Brad, Wendelyn, Melissa and Corey—and a grandson, Cody.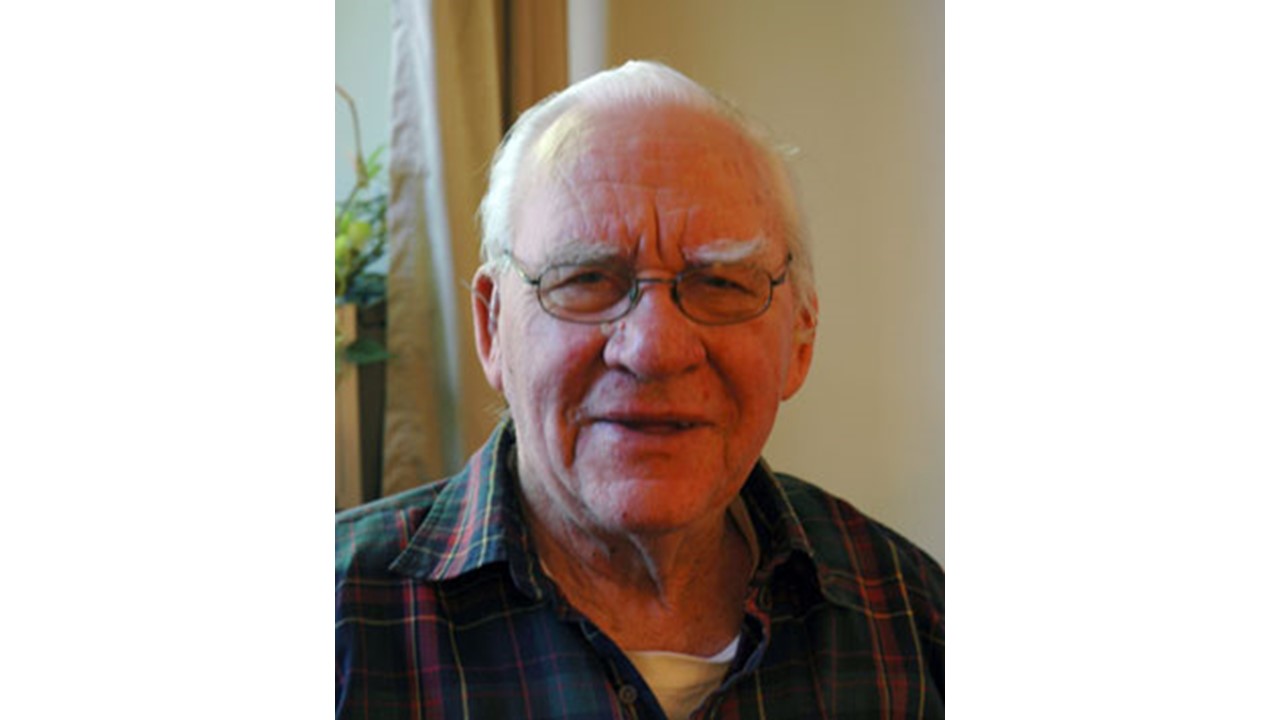 We'll add you to our mailing list for our e-newsletter to keep you up to date with "What's Going On" at The Maine Forestry Museum!