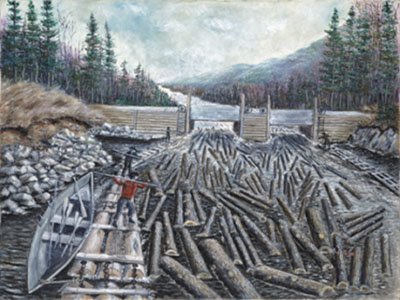 View 19 original oil paintings by Alden Grant documenting life in the Rangeley region's lumber camps from 1915 – 1928. Can't visit the museum? View and listen to a synopsis of Logging in the Maine Woods, The Paintings of Alden Grant. Watch the short documentary film "Stump To Ship" illustrating the logging industry of Maine in 1930.  Students can explore colorful hands-on exhbits in the children's area.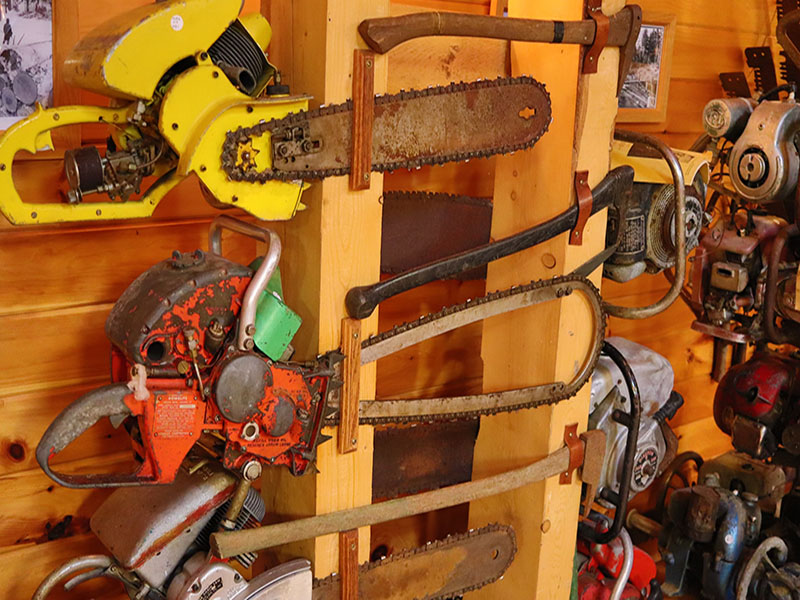 Examine hundreds of artifacts from regional logging operations, model drag drays, logging sleds, chain saw carvings, and forestry tools dating back to the late 1800's.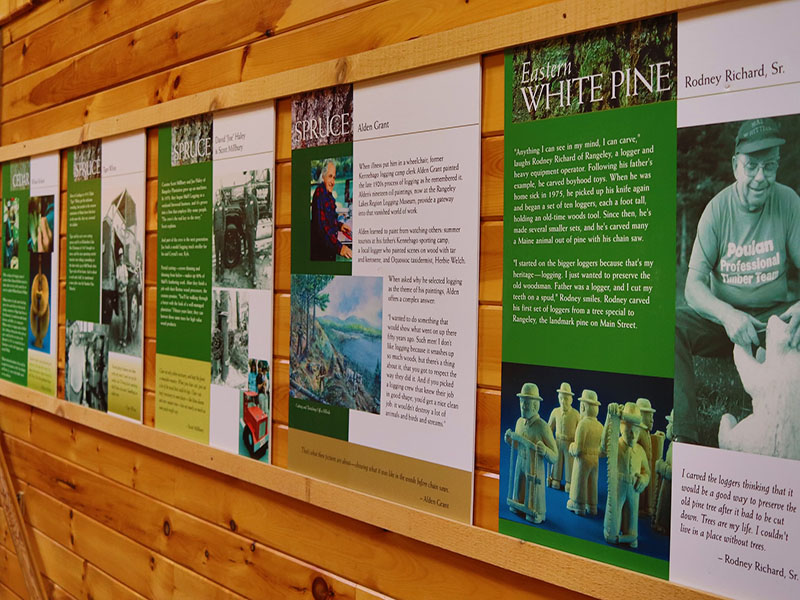 View our multiple large scale dioramas depicting forest habitat and logging operations.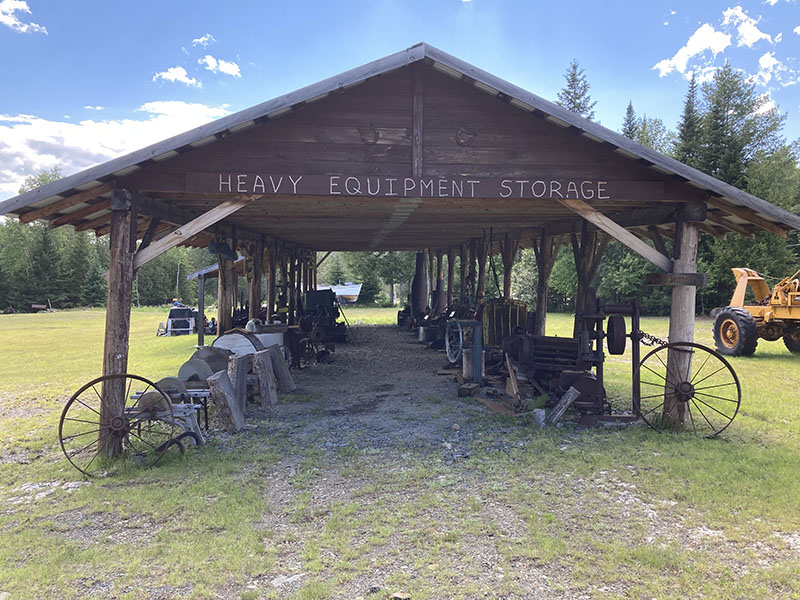 View one of the last of the bateau used on the Dead River logging drives, two snubbing machines, the forerunner to the skidder – "Muscles", and a variety of heavy-duty logging machinery.
We'll add you to our mailing list for our e-newsletter to keep you up to date with "What's Going On" at The Maine Forestry Museum!