Trails & Sales Festival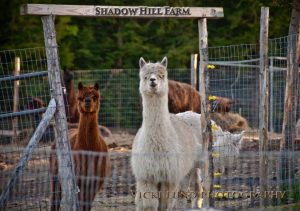 In celebration of RLRLM's "official opening" of trails, we created this new annual event of up to 100 vendors of all types at the RLRLM Fairgrounds. Vendors include holistic (ie.,massage, Reiki); produce and Farmer's Market; woodworkers; crafters; fiber handiwork; various artisans; photographers; jewelry, non-profits, trail information, etc. Alpacas and sheep petting at their related vendors. Food Court vendors will serve their delectable specialties located near the Pavilion! Live musical entertainment will be available. Chainsaw carving demonstrations, and many vendors will also demonstrate their artistry at their booths.
FUN FOR KIDS! Saddleview Horse Farm's horse rides for the children (lead by an adult) from 9:00 – 12:00 p.m., alpacas from Shadow Hill Farm in New Gloucester, Maine, sheep from Shepard's Rugs at Good Tyddyn Farmin Freeman Township, Maine & more!
Thursday, August 7th at 5:30 p.m., "An Evening with Guy Rioux, Author of "The Franklin County Narrow Gauges, The Next Stop is Rangeley" Guy will present information of the Narrow Gauges and the Redington Railroad. He'll also have some historic relics from his findings. Complimentary coffee & desserts will be available. Free admission; donations appreciated.
**VENDORS – please download "Vendor Registration Form" HERE